A new ONS data set released on the April 9 shows that the wellbeing of people with disabilities has been severely impacted by COVID-19. Loneliness, stress and anxiety have been prevalent topics for most this past year, but for some, they have been made even worse simply because of who they are.
The report, that outlines the social impact COVID has had on disabled people, shows that over half of people questioned were 'very' or 'somewhat' worried about the effect of COVID-19 on their life right now. The highest percentages by impairment that felt this were: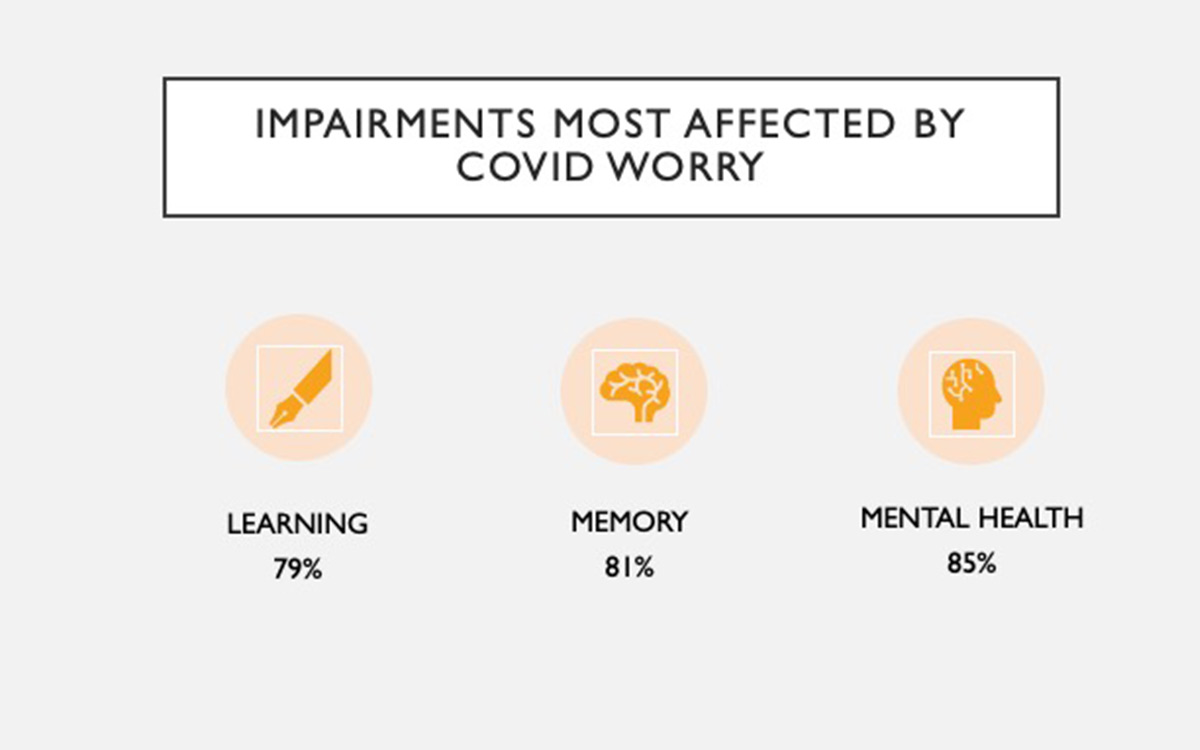 This data comes after a flurry of new reports from the Office of National Statistics that are beginning to outline the lasting social impacts of the pandemic on Great Britain. In Cornwall, there are many people in the local community that are living with the daily struggles and personal impacts of ongoing restrictions.
Luce Harris, a third-year Illustration student at Falmouth University, is deaf in one ear and describes her struggles with anxiety due to the widespread use of masks and therefore her inability to lip read when going into shops.
She said: "I've definitely experienced the pandemic differently because of [being deaf]. Like, I'm sure everyone is worried about going into shops but I'm more worried about not being able to hear the cashier than catching Covid."
United Response (UR), one of the UKs leading charities supporting people with disabilities, are one organisation locally that have been navigating the social difficulties of covid.
Euan Chan, support worker in the ROC College branch of UR in Truro, explains this impact on his work saying: "Because the care that we give is of an in-person nature, where some of our workers have had to go into self-isolation, that has really diminished the quality of care and support that is able to be given."
He went on to say how the people that he works with can often be the most forgotten members of society and therefore despite challenges, the work of UR over the past year has proved more essential than ever before.
Loneliness was another key area of wellbeing found in the report, showing that disabled people were over four times as likely to 'often' or 'always' feel lonely. Lucy Apple, local artist with cerebral palsy, supported this finding sharing that, as a result of restrictions, she's felt "very lonely and isolated" anywhere up to four or five times a week over the past year.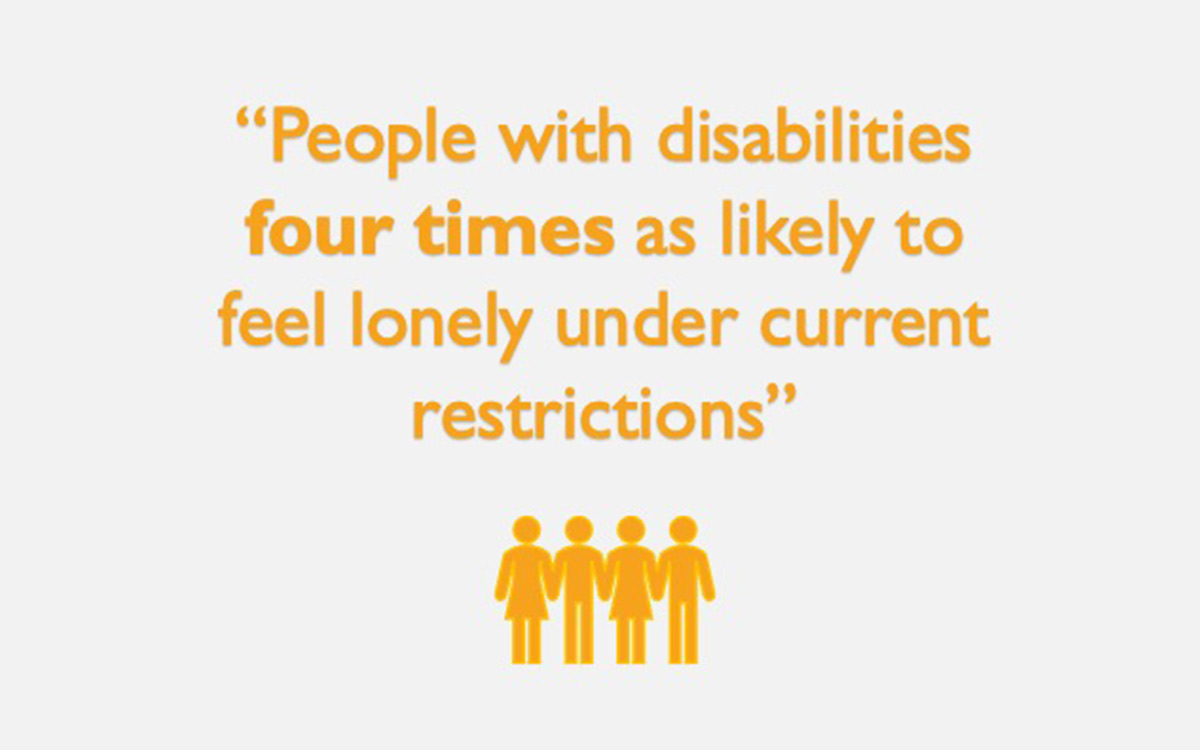 Ms Apple went on to describe how meeting people in a social way has become a source of concern for her saying: "As I have problems with my voice I'm worried that people won't able to understand me anymore."
Findings from the ONS report highlight the struggle of people with disabilities needing social interaction, suggesting that the main reason guidelines are being broken within that group is due to wellbeing (including boredom, loneliness, anxiety and stress):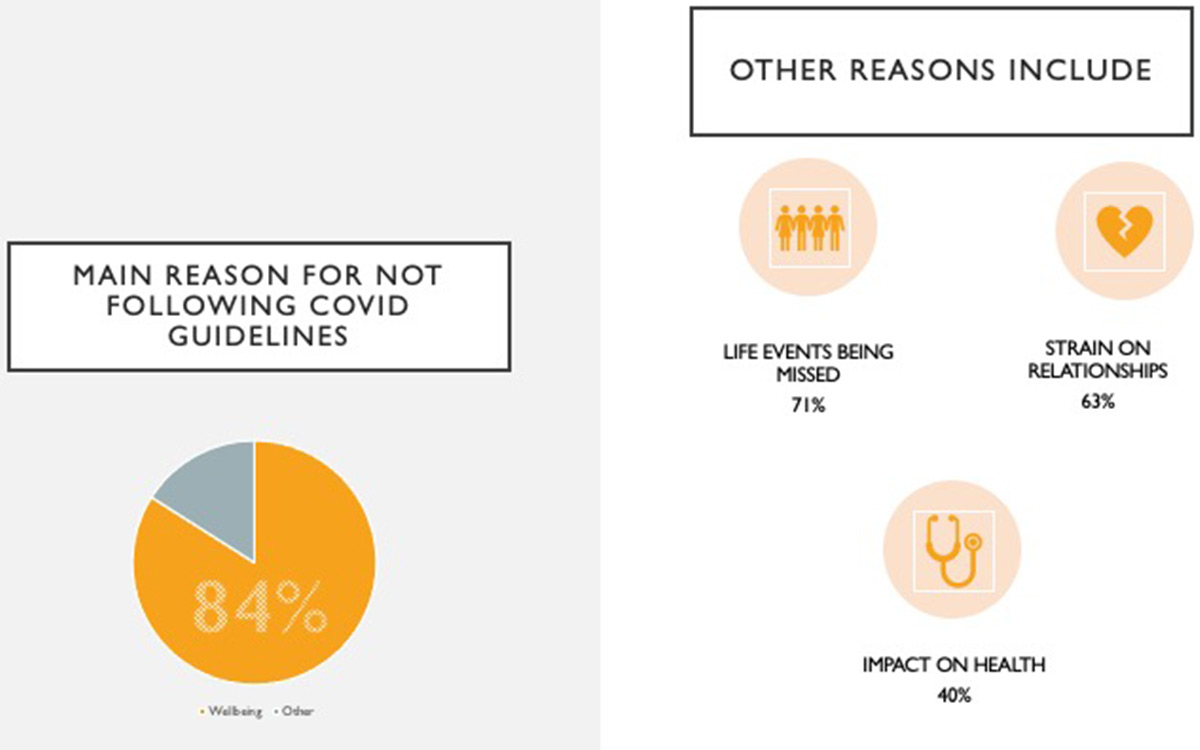 This data covers just some of the lasting impacts that covid has had not just on the country, but local communities. Therefore, as restrictions across the country begin to ease this week, it is proving evermore important to remember the ongoing effects of this pandemic and support the work of those trying to change things for the better.