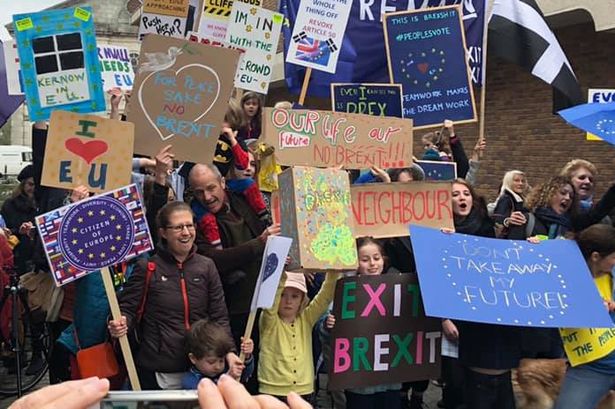 (image by CornwallLive- protesters gather on Truro streets about Brexit)
Over the weekend, campaigners have hit the streets of Falmouth and Truro, following the latest defeat of the Prime Minister. 
Last week, yet again Theresa May's plan was defeated in parliament for the third time. 
In response, campaign 'People's Votes' set up stalls in both Truro and Falmouth streets to raise awareness and stress their message with a final march through the town. 
According to the Falmouth Packet, a spokesperson for People's Vote said: "The government's proposed deal will make places like Truro and Falmouth poorer. It fails to deliver on the promises made during the referendum and is worse than the deal the UK has already, as a member of the European Union. 
"Even the government itself has now admitted that any form of Brexit will severely harm our economy".
Channel 4 news portrayed further concern in Parliament this week. Tottenham Mp, David Lammy, argues that the promises made in the 2016 election have been empty and have become unstuck. 'Brexit will not enrich the NHS, it will impovish it, it will privatise and dematalise the NHS one bed at a time'.
He states that even the promises of immigration, that has so greatly enriched our country, are a lie. "Immigration will go up not down".
It has been made clear that these campaigners are concerned to what Brexit will mean for them if parliament do not agree to a deal soon.
Last weekend, there was a decision made that people want the vote back since Parliament are only making a mess of things. 
Aims of the street protests were to raise awareness and show locals that if there is no deal it will only result in a disaster, emphasising the need for their say. 
The campaign have said that household bills are already going up due to the lower value of the pound. Businesses are already cutting production or moving abroad due to fear of being deported. Furthermore, jobs are being lost and the NHS are facing a recruitment crisis as EU doctors and nurses leave.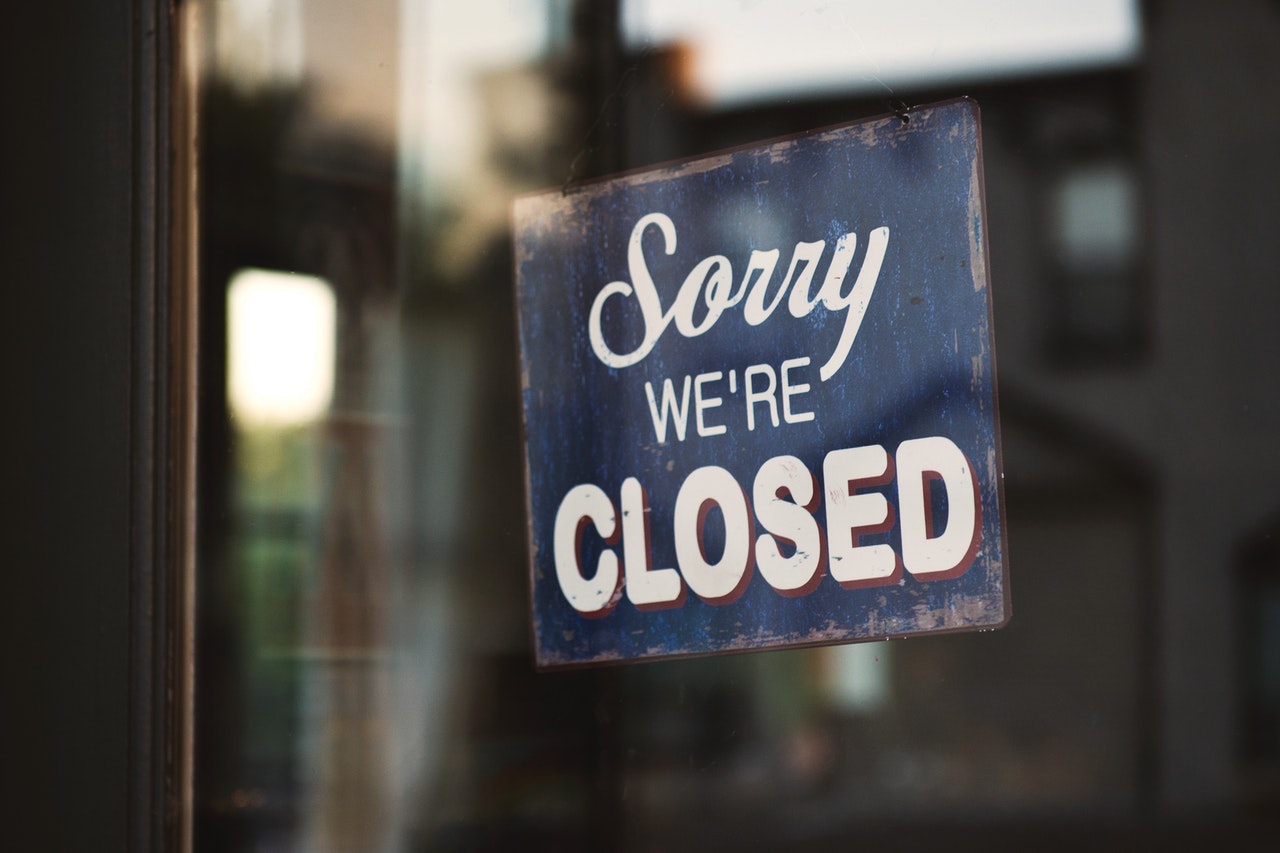 The spokesperson continued: "The same problems would apply to any form of Brexit; with a loss of sovereignty and control. The UK would become a rule-taker and not a rule-maker, continuing to follow EU rules, but with no say over how they're made."
"Whichever way you voted in Truro and Falmouth in 2016, nobody voted for a deal that makes us poorer and leaves us with less control."
A spokesman for MP Sarah Newton, highlighted that she does not agree with Brexit and agrees with the locals that it would not result well for the country. 
They stated: "Sarah Newton said she would not vote for it. She said that while she is towing the party line on Brexit and has to follow Prime Minister Theresa May and work for a deal to be approved by Parliament, a no-deal Brexit would not be good for the country" .
Campaigners and locals are concerned now that no matter what form Brexit takes it will result poorly in comparison to the deal we already have with the EU.
Locals are fighting for the right to have 'the final decision and feel it should be handed back to the people of Truro and Falmouth and the rest of the population as it is the only way to fix this mess out'. 
May continues to fight a deal for Brexit, and this week teams up with Labour Party leader Jeremy Corbyn to come to a final conclusion.