Falmouth's Spring Festival is well underway this week with more than 200 community volunteers getting involved in a range of activities across the town so far.
The festival started around eight years ago, and brings together groups and businesses to celebrate Falmouth's community and its heritage.
Richard Wilcox, Falmouth BID manager, said: "The idea was to look at putting together an early season event that could boost Falmouth's profile, attract visitors and interest in the town which then could set up our stores for the year ahead.
"This year we have had over 150 school children help with the Paint the Town Yellow event, we have had a number of Exeter University staff members involved and over 60,000 daffodils donated to me by Greenyard Flowers of Penzance to help with the day.
"These events are important, you only have to look at the national picture and it is one of uncertainty. Brexit is causing major impact in terms of visitors, in terms of spend across the UK and in which way people voted and all that impacts on destinations like Falmouth, so the more we can do to raise the profile of Falmouth and bring together our community to show the strength and spirit that exists here the better."
One of the events organised by the Falmouth BID team is Science in The Pub. The sessions, which are free to attend, are run by leading academics from Exeter University and give people a chance to have some light-hearted fun and a drink whilst learning some science.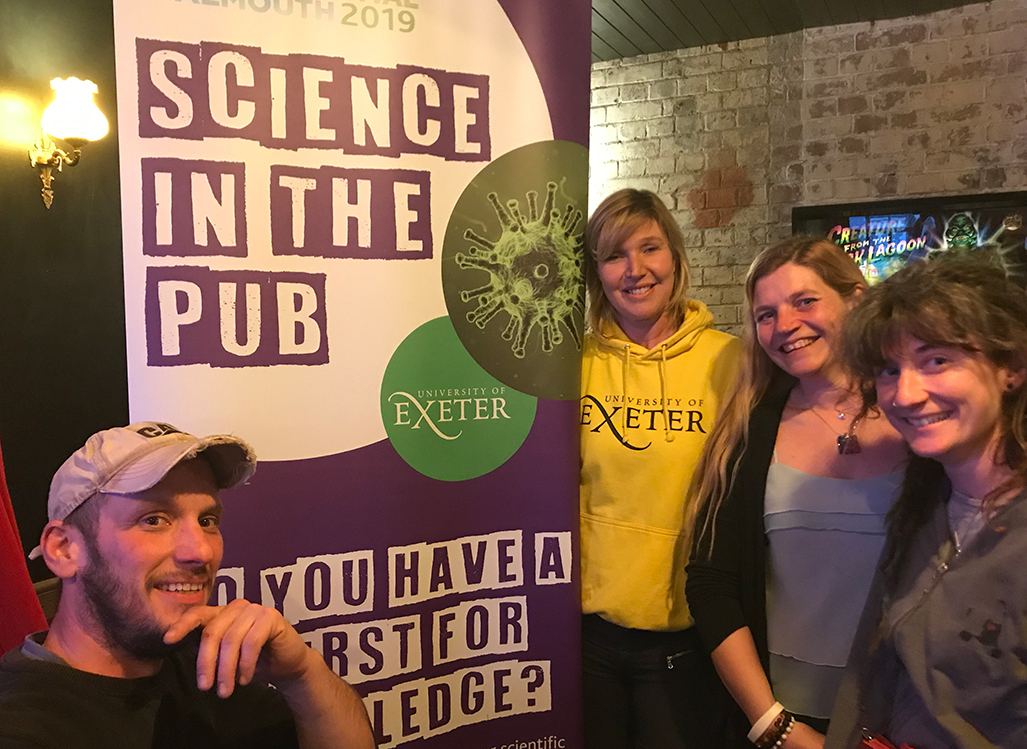 Rebecca Boulton, a postdoctoral researcher at Exeter who hosted Sex, Bugs and Rock n' Roll at 5 Degrees West on Tuesday, said: "This comedy and science session is something I started doing a while ago, I think it makes it more accessible for the public if you make science a bit funny, there are a lot of novelty songs you can write that work well.
"I think these events are really helpful for the community, having been in small town universities you quite often get these discrepancies between the local community and the students and the staff at the university so by having something in a pub where both students and locals go you'll often get people who rock up by mistake, but they have the chance to learn a bit."  
The week will be concluded on Saturday and Sunday when the Falmouth Spring Flower Show will open. The event has run for over a century and will mark the start of spring with a superb display of shrubs, daffodils and cacti.