This week's events are looking particularly music-driven in Falmouth, with this weekend seemingly curated for all you hardcore ravers and late night boogiers.
On Friday night (8th), Falmouth's own Erratic Frequencies promotions has worked a miracle and brought Bassline heavyweight champion DJ Q down to the Falmouth Rugby Club for a night of booming bass and unprecedented rave vibes. With a career spanning over a decade, multiple anthems under his belt and being 1/3 of genre-defining supergroup TQD, DJ Q is sure to deliver an unforgettable experience. The ticketed event starts at 21:00 and will end at 2:00am – definitely not one to miss!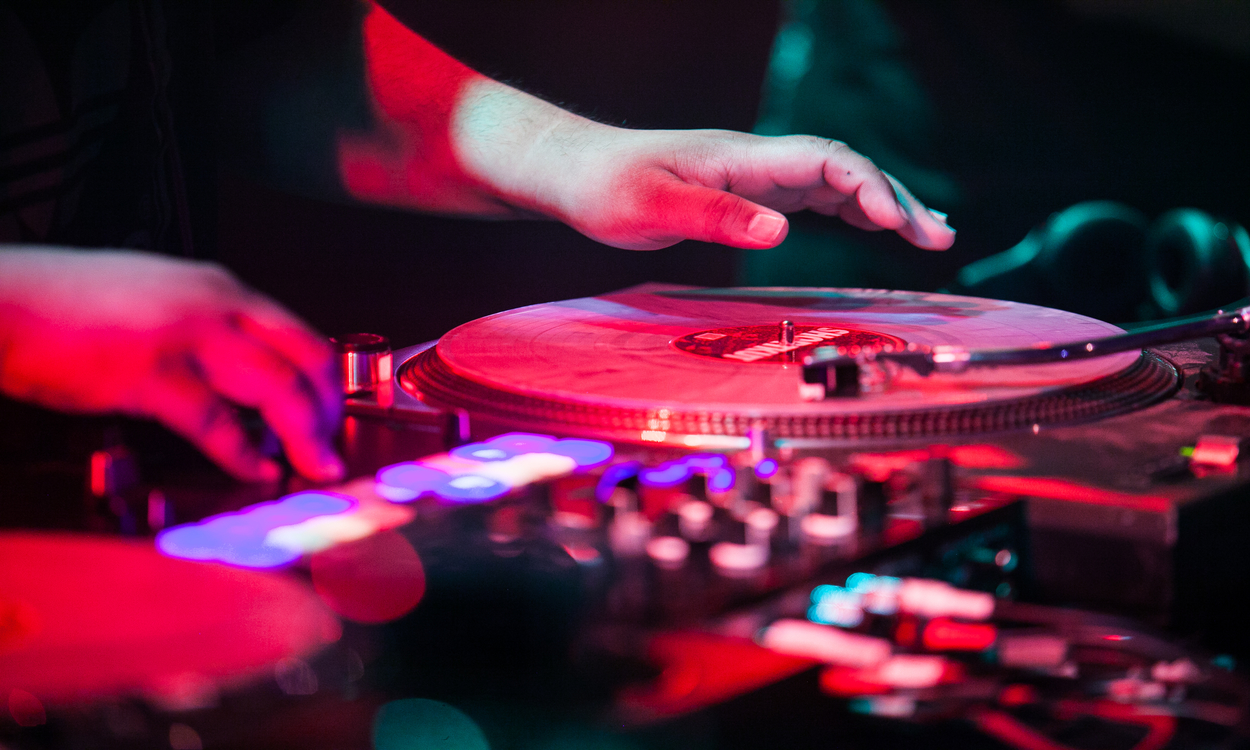 (DJ at work)
The first official day of the weekend is jam packed with motives! Though officially celebrated the day before, Saturday 9th will see International Women's Day being celebrated at The Fish Factory in Penryn; the Honey Feminist Collective are hosting an event of "educational talks, workshops and screenings from feminist lecturers" from 18:00 until 22:00.
Fear not; after Fish Factory closes its doors for the evening and you've absorbed some knowledge, you have more than one option to get your feet moving for the night. If you don't fancy too much of a walk or wait for the bus, the KIWI warehouse in the Penryn Industrial Estate is the most viable option; offering some of the finest selection of Disco and House music. As well as being one of the most accommodating venues in the area, KIWI will be sure to supply the positive boogie vibes you need to fulfill your weekend requirements, from 21:00 until the early hours of 3:00 am.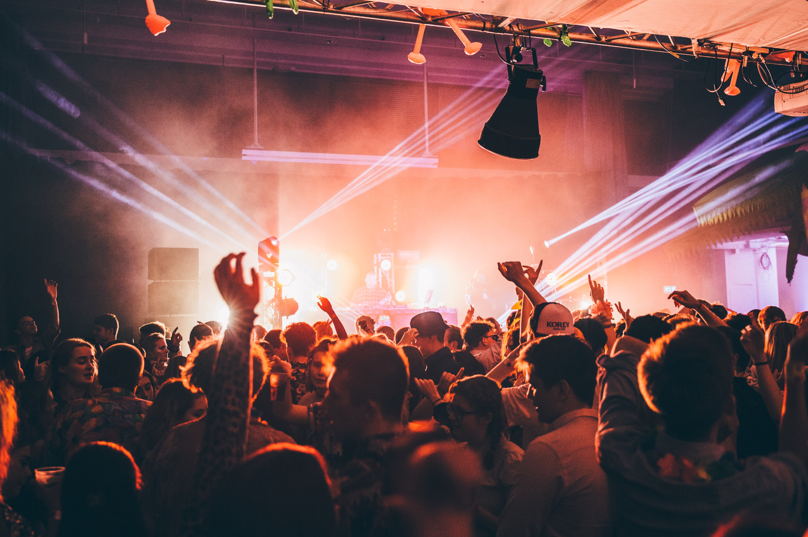 (KIWI Warehouse)
If warehouses aren't your scene and you don't want to be too far from home, why not try B-side's event at Fives Below, "Heavy Chills." As the name implies, the student led promotions company will be offering a relaxed environment with heavy tunes being supplied by EGAL and Matt Cannon. Expect a "healthy blend of Garage, Techno, Breakbeat and Drum and Bass for you," running from 22:00 until 3:00 am.
Sunday, Monday and Tuesday are looking like days of recovery for those who indulged in their weekend, but come mid-week and we're back in business. Cornwall-based music magazine CLUNK are hosting their first ever live event at Fives Below, running from 21:30 until midnight, promising "a quick, punchy platter of rock n roll goodness that will certainly get hot and sweaty." Both Mother Vulture and Baggs are billed to perform over the night; the self-proclaimed 'sad boys of the south west' Baggs will be laying down the grungey headbangers, while Mother Vulture will display their "Hectic Blues Punk" blend and a "live show so chaotic [that] will leave you with horrific injuries." If that doesn't sound enticing, I don't know what does.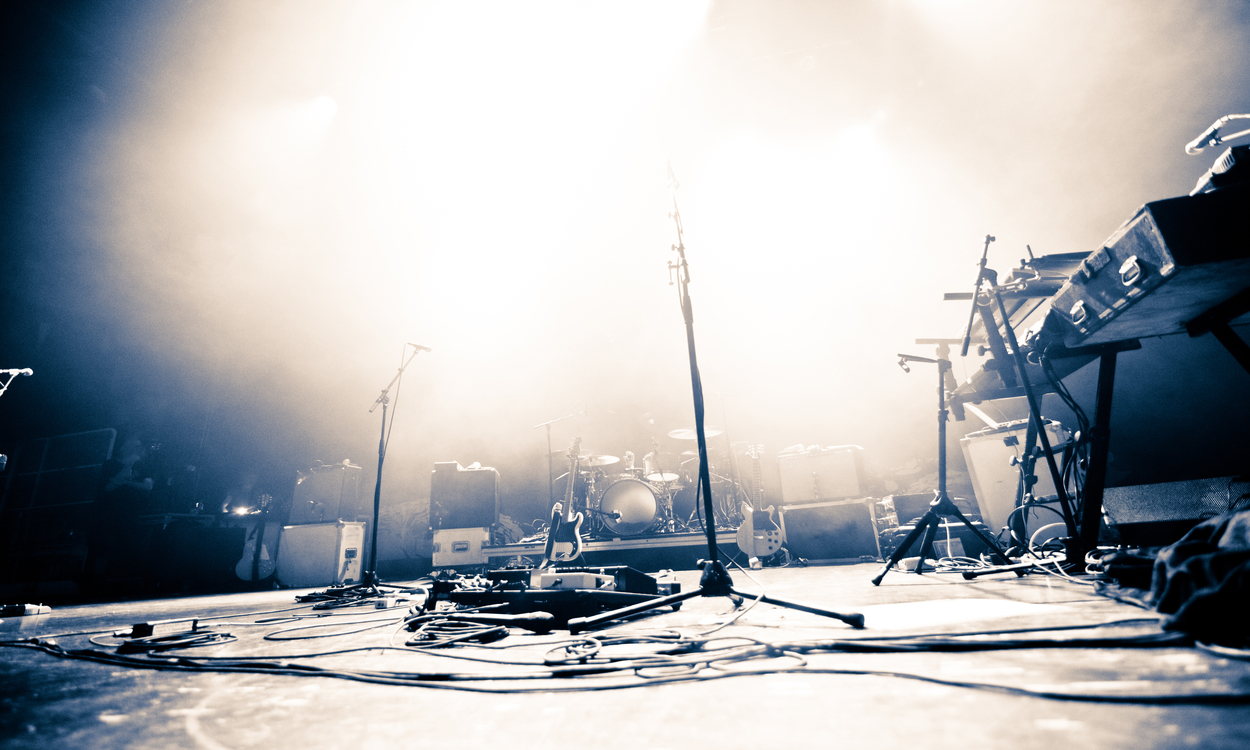 (Band Equipment on Stage)
Rolling into to the start of the following weekend, Fluid Friday will take place on, well, Friday. Hosted by Empower Events, this shindig is here for people to get "free, fluid and funky;" the theme is "Drag Kings and Queens and everything in between!" and attendees are asked to wear their best "drag rags." All are welcome at this event of celebration of gender fluidity and Disco music, which will be being spun by Falmouth's resident Disco Don Howie Philips, as well as RYFI system. Tickets are available online or on the door, which will be open from 22:00 until 3:00 am.
(Drag Queen)