By Remi Brand
Britain's second largest mobile-network provider O2 is suffering technical difficulties this morning as customers report a lack of data and signal across the nation. Other service providers, such as giffgaff and Tesco Mobile who use the O2 network, have also reported a technical difficulties with signal.
Manchester, London, Glasgow and Belfast are some of the major areas affected by the outage and it is thought some 32 million mobile users have been left with no service. The following image shows the magnitude of the issue across the UK, with highlighted areas being the most affected.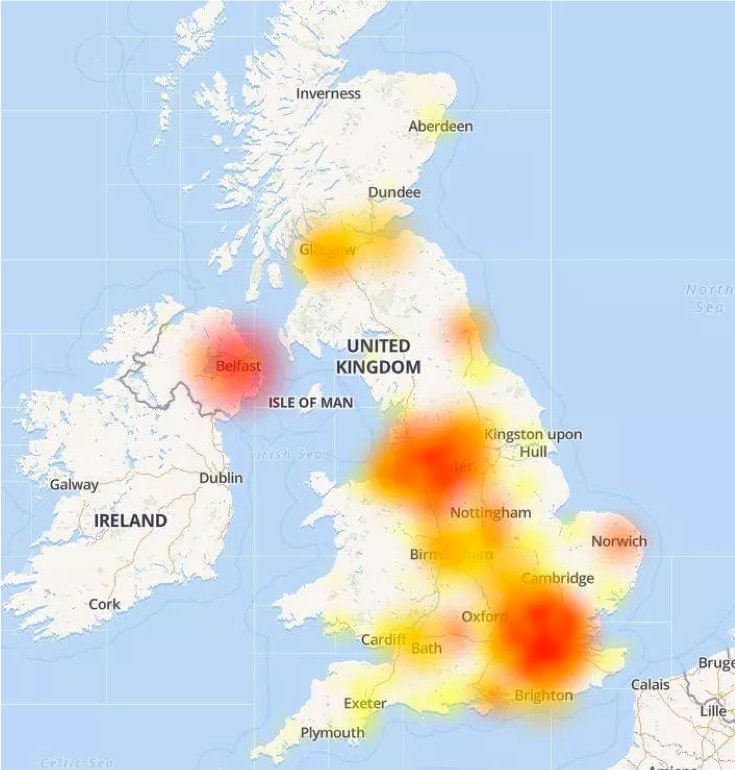 (UK affected areas highlighted  – Downdetector)
The problem is thought to have occurred at some point in the early hours of Thursday morning (6th December 2018) for reasons unknown at the time. At 7:33 am, O2 made the following statement: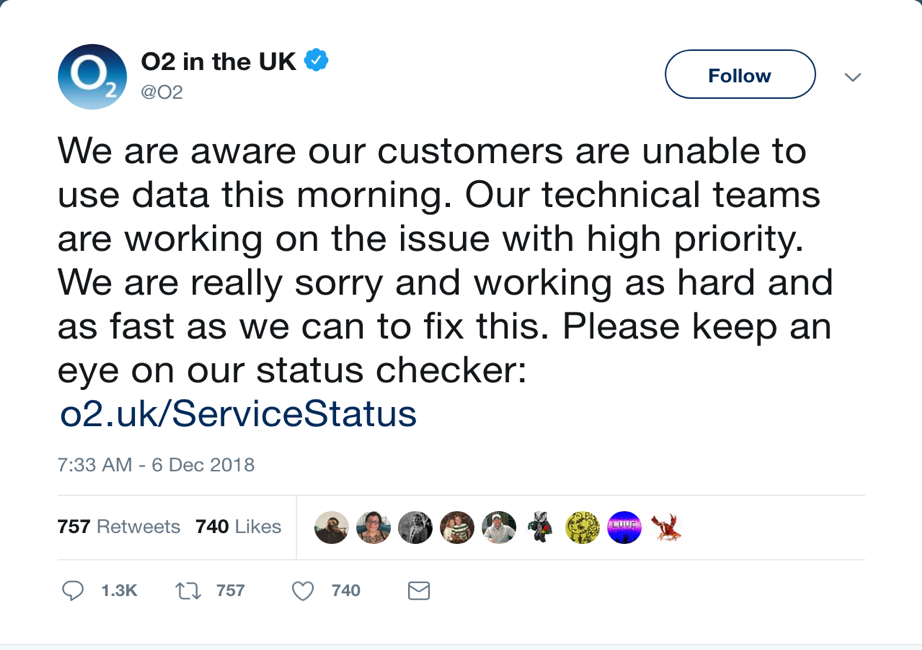 What was first thought to be a national problem has been identified as a global software issue of a third-party supplier which directly impacts the aforementioned providers. O2 have released a further statement on their website regarding this:

Customers have been encouraged to use Wi-Fi whenever possible while the problems are being fixed; many around the country have taken to social media platforms such as twitter (where the hashtag #o2down – amongst others – has started trending) to voice their complaints and concerns:


Others have stated how the data outage is affecting their ability to optimally carry out their work:

Though many member of the public have expressed their dissatisfaction, some have pointed to how the relatively early problem has highlighted society's heavy reliance on modern technology: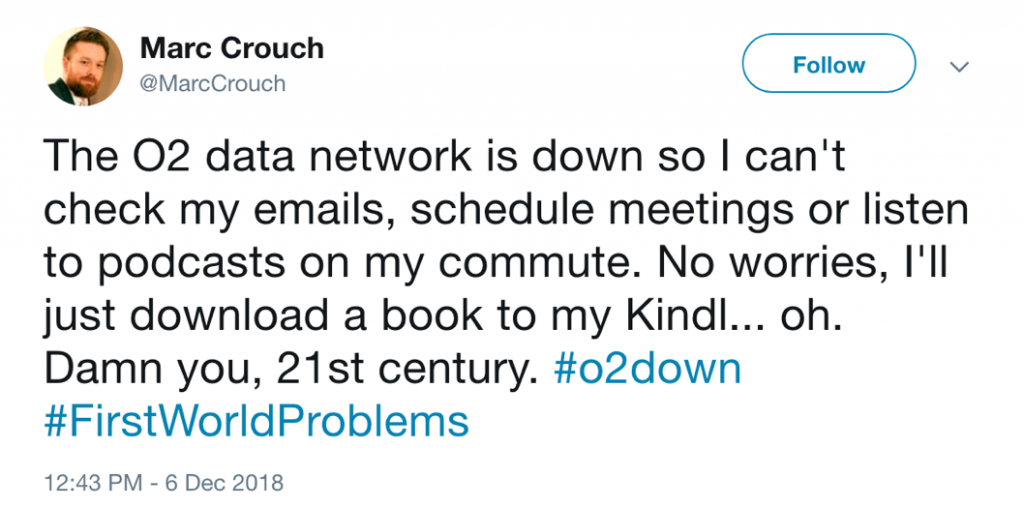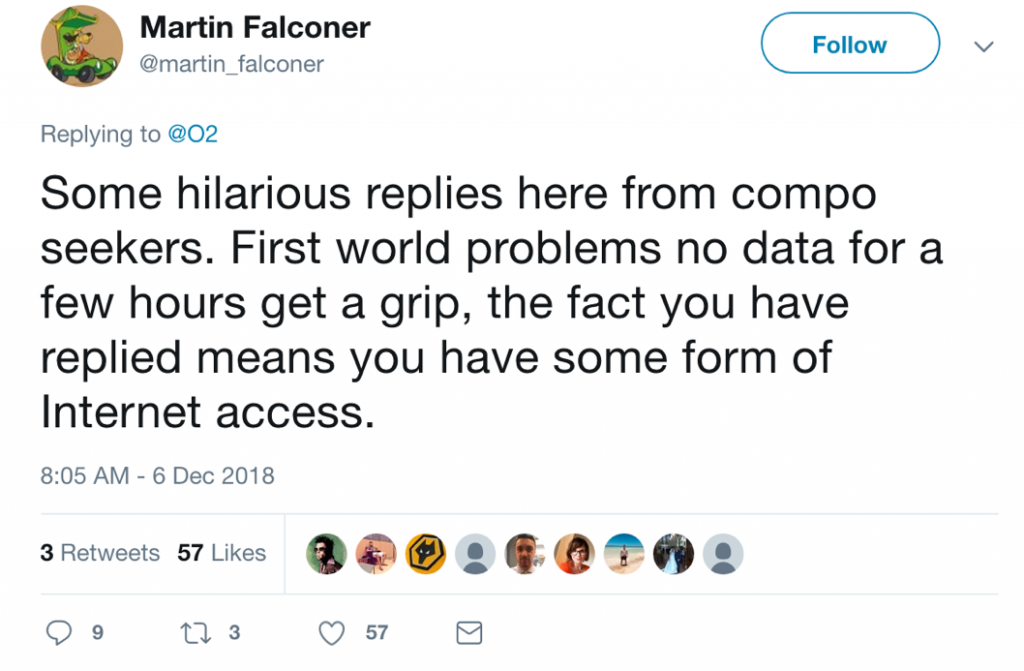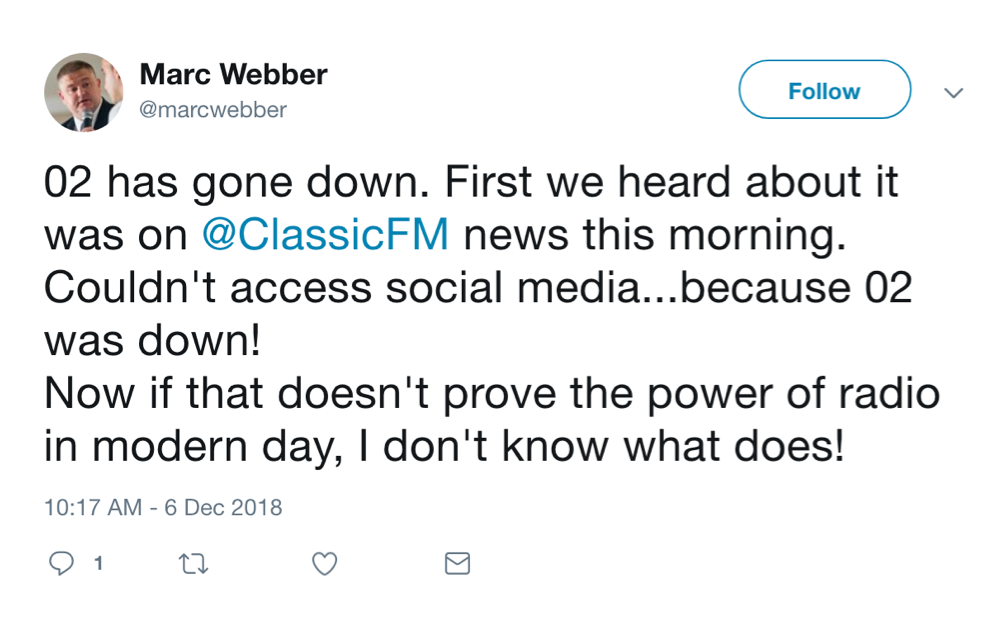 For residents of London, live bus timetables are operated via O2's network and are therefore not displaying arrival times at present; buses are still running as usual. As reported by The Independent, "We're sorry that customers are unable to use our Countdown screens at bus stops for live travel information," a Transport for London spokesperson said. "This is a result of a nationwide O2 data outage. We are working with our service provider to resolve this as soon as possible."
There have also been reports of taxis being unable to process card payments for fares: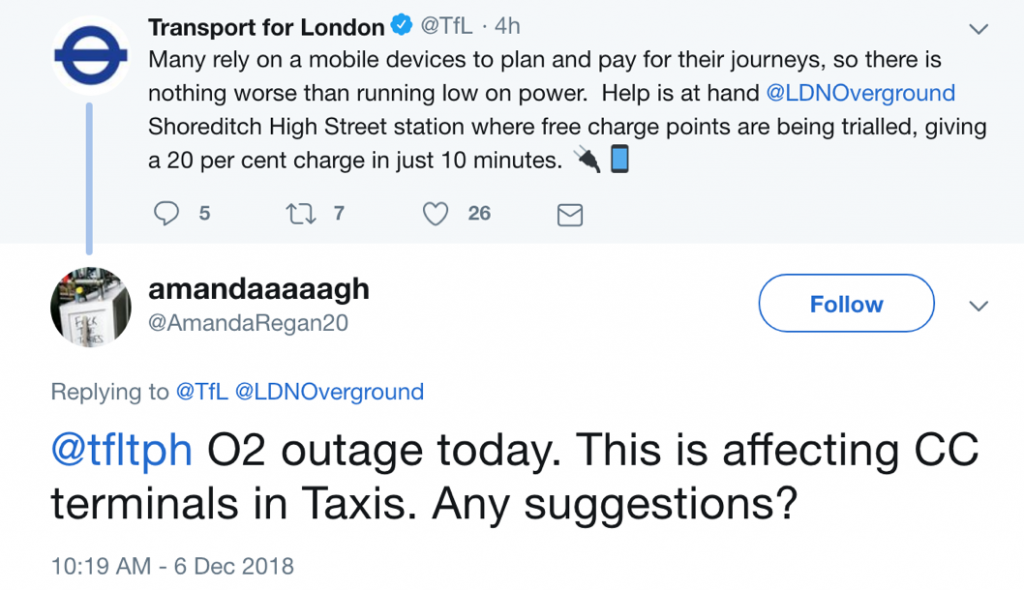 Transport for London are yet to comment.
While the source of the problem has yet to be publicly disclosed, the effects had on public transport has raised concern amongst some on the internet; prompting one twitter user to suggest this event was a hacking attempt and the possibilities of such: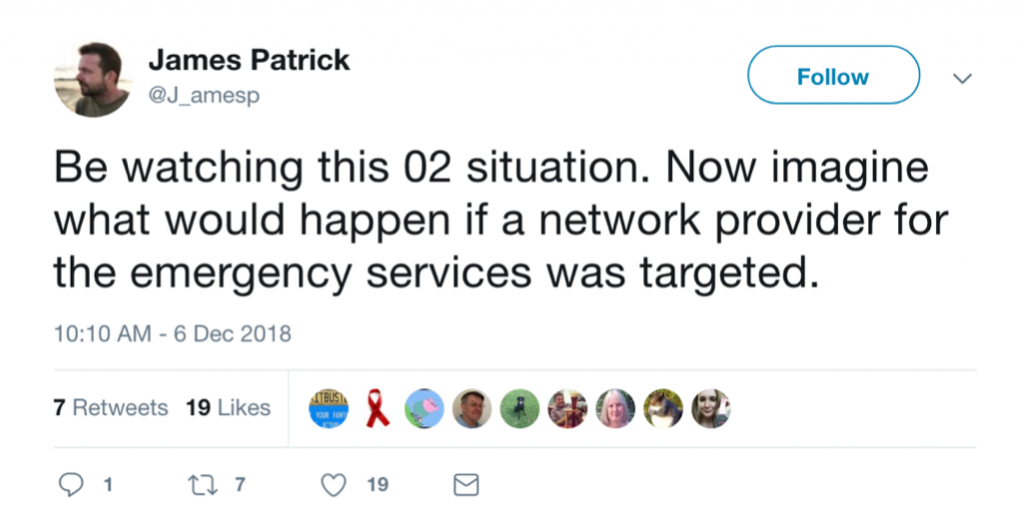 As of 14:50, O2 have issued no statement or made comment on when exactly customers can expect to have signal again, though their "technical teams are working extremely hard to resolve this."
In the meantime, O2 are replying to customer inquiries on twitter, phone and e-mail. Customers are being asked to check O2's website for updates on the issues current status.