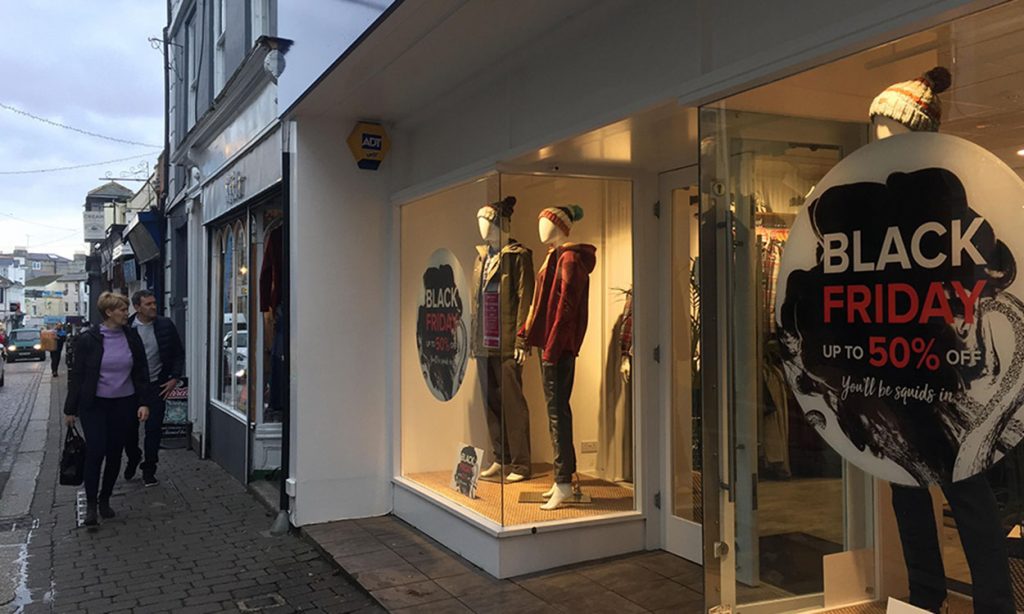 Walking past the shop fronts of Falmouth high street, adorned with garishly inviting promotional stickers, promising their biggest discounts ever, you'd be forgiven for thinking that Black Friday was making a big splash on this southern-Cornish town. The American tradition had seemingly flourished in the spirit of shoppers, with an elderly lady buying a turkey from an independent butchers welcomed with 'happy thanksgiving' greeting, whilst families shuffled into shops to escape a blustering wind, perusing abundant rails of products.
Yet, the cobbled streets leading away from the chain stores, lined with independent shops, were seemingly getting on with everyday business. When questioned on whether they supported the sentiment of the now-annual promotion, a local consumer was less than enthusiastic:
"I think its falling flat to be honest." Sheila Hall added, "I think the whole thing is an Americanised idea, which has come here in a dilute form, and it's an absolute con!"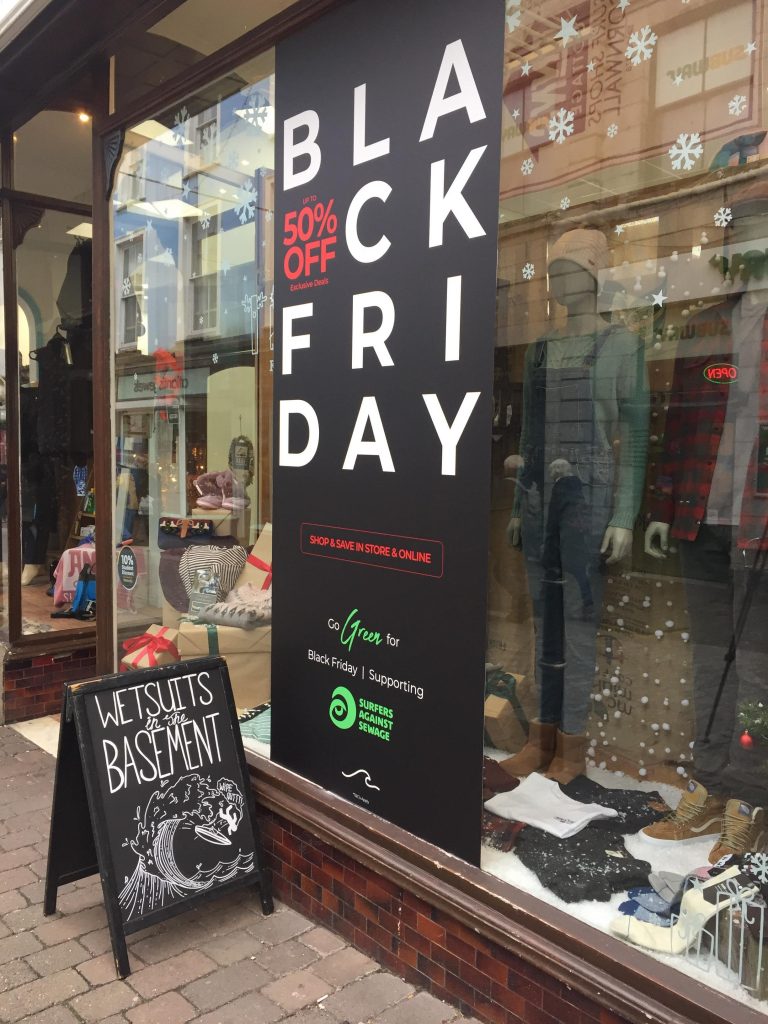 As a self-proclaimed supporter of independent businesses, especially the shops she frequents locally, she felt that shops individual or chains alike, should abandon the idea of Black Friday in favour of promotions that suited their unique businesses and clientele.
One of the only independent shops embracing the American-inspired promotions on the Falmouth high-street is the quintessentially Cornish homeware and gifts shop, Willow & Stone, offering deals on both Black Friday and Cyber Monday. Nevertheless, their spirit towards this event was notably different to most shops:
"We didn't want to follow the bandwagon," explains, Jessica White, a shop assistant within an ever-expanding local team, "but we really appreciate our customers and thought we'd give them a little something for their purchases, especially as it's near Christmas, it's a way to get something a little bit cheaper."
Choosing to endorse their promotions through an online newsletter and their website, they have discovered that regular shoppers were more inclined to visit more often when these deals were running, and expect a rise in trade on Black Friday itself, foreseeing a larger footfall in town, in general.
Despite this, some UK chain fashion brands have distanced themselves completely from the Black Friday shopping promotions. In a campaign coined 'thanks for giving', playing on the sentiment of the American holiday thanksgiving, the retailer Fat Face, are abandoning large discounts to instead donate £100,000 to their Fat Face Foundation. The initiative supports charities such as the Nepal Appeal, which supports people in Bhaktapur devastated by an earthquake in April 2015. An employee in their Falmouth store, observed a mixed reaction from local customers, with some expressing their disdain in the lack of offers on the products, contrasting others who were grateful that a purchase they would have made regardless had the potential to make a positive impact.
Last year, across the UK, Black Friday saw a new developing trend that altered the companies' expectations of the shopping phenomena. For the first time since this American tradition had hit the British businesses, the high-street began to look barer, with many suggesting that people had become disinterested in the event. However, online retailers saw a boom in sales, with people spending £1.4 billion online in 2017 alone- so will this make a future in Black Friday viable?