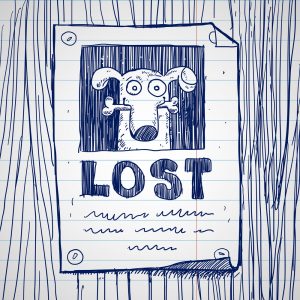 Since 2015 dog theft has risen by 24% according to The Conversation. Pet theft is continuing to rise, with more than 60 dogs being stolen in the UK every week. In 2015, 1776 dogs had been proclaimed to be stolen or missing. Since then it has risen by 183 dogs over the last 3 years.
After walking around campus we spoke to local dog owners to uncover how they felt about the continuous rise in dog theft.
"Where I'm from dog thieving is happening all the time and there is not enough being done to prevent it".
While walking around campus we spoke to fellow student Ed Cawr, who says he is aware of the dog theft rise but it is nowhere near as bad as it is in his hometown in Yorkshire. He said "where I'm from dog thieving is happening all the time and there is not enough being done to prevent it".
Another interview with dog owner Jake Williams, who feels as though if people are still putting up posters of their missing dogs as well as the fact that dog thieving has risen the police are clearly not doing enough. This was a common agreement throughout the interviews that the police are not doing enough and maybe if the police had a separate category for the theft of pets it might not happen so commonly.
There are many dog theft committees working at local and national levels in order to prevent these crimes from taking place especially when it is done to make a profit. Dogs are stolen for a few reasons. They are stolen in order to sell on, to breed, for ransom or even to the point of being bait in illegal dog fights. We heard from Ed, who worked for a rescue dog company, that mainly dogs are sold on or kept to breed, however if neither of this is an option he states "If a dog is taken such as mine and they couldn't sell them they would train him to fight, place him in a ring with a pit-bull where dogs like mine would have no chance and he would be killed, god it's a sickening thought".
When a dog is reported stolen the police record it under the category of burglary and theft as a whole. When walking around Penryn many of the public said that this is disrespectful, "stealing a dog compared to stealing a TV are completely different things, a dog is like a family member they shouldn't be classed under the same thing".
The penalty for committing a dog theft crime results in 7 years imprisonment. However according to the Animal Welfare Act these criminals could be fined up to £20,000 or 6 months in prison for stealing or mistreating pets. When talking to the public most said seven years is a long time and people are getting a lot less for more severe crimes such as murder and rape. One of our interviewers Jake Williams, stated that he believes all prison sentences should be increased.
Networks targeting dog theft and pet crime such as The Stolen and Missing Pets Alliance are fighting to change the laws. To signify its importance to owners by being categorized separately to burglary and theft and just being pet theft.
"It is a rising issue in this country with hundreds of dogs going missing and very few are ever returned to their owners".
On the 14th to the 21st March pet awareness week took place, with millions of people signing the petition the campaign has gotten off to a great start they are thriving stronger and stronger as more people are becoming aware of the dangers and risks of dog theft. The dog theft awareness day was ran by MP Gareth Johnson who stated his concern of the rising crime. He stated "it is a rising issue in this country with hundreds of dogs going missing and very few are ever returned to their owners".
Only one in five dogs are recovered every day. Johnson gained the campaign 48 supporting MPs, due to the majority of them being dog owners they wanted to understand and make other people aware of the seriousness of the crime and also that it could happen at any time.
The Stolen and Missing Pets Alliance leader Arnot Wilson says "owners don't realise how quick these things happen, some people may not ever experience the crime but counter the argument by saying it will happen to someone today".
We asked people how they thought the crime rates could be reduced and prevented. Here are a few things people came up with:
5 ways in which we can reduce the risk of Dog theft
Keeping your dogs on a lead while in public areas, due to up to 16% of dogs being taken out on a walk.
Varying walk times and routes, if you are being targeted or stalked it is best to mix up when and where you go on walks to confuse the thief and reduce the risk of theft.
Never leaving your dog unattended while out in public, this will then reduce the opportunity for someone taking your dog.
Keeping your dog on a lead, this will reduce the risk of theft due to continuous monitoring of your dog.
Micro-chipping your pet, this way if your dog is found it can be scanned by a vet and make it easier for the dog to be easily returned to its owners.