The 25th of March may seem like a regular day to many but for the fans of J.R.R Tolkien this is a day of celebration as National Tolkien Reading Day. But what exactly is this day? How do you celebrate it? And do people know who Tolkien is and what he did? 
This article includes spoilers.  
History of National Tolkien Reading Day  
National Tolkien Reading Day was set up by the Tolkien Society in an effort to bring more attention to his work other than The Lord of the Rings. They wanted to show that there is more to the author than just one story.  
The day of March 25th was chosen because it symbolises the defeat of Tolkien's most evil character, The Dark Lord Sauron.  
Sauron was the ruler of the evil land of Mordor, and alongside the Elf Celebrimbor he created the 'rings of power' and the 'one ring to rule them all'. 
Who was Tolkien? 
Tolkien is one of the most celebrated fantasy writers of the genre and is regarded by many to be the best in his field.  
J.R.R is known for creating the world of Middle Earth, which is the land that is known for harbouring some of greatest tales in fantasy writing history; The Lord of the Rings and The Hobbit. 
Both have been adapted into films, and another film from this universe, The Rings of Power, is soon to be aired on Amazon Prime.  
There is no doubt that his works are popular, but how many people are familiar with the man behind them?  
I conducted a survey in which I asked, "Do you know who J.R.R Tolkien is?" Out of the 69 people who responded 60 said 'Yes' and 9 said 'No.'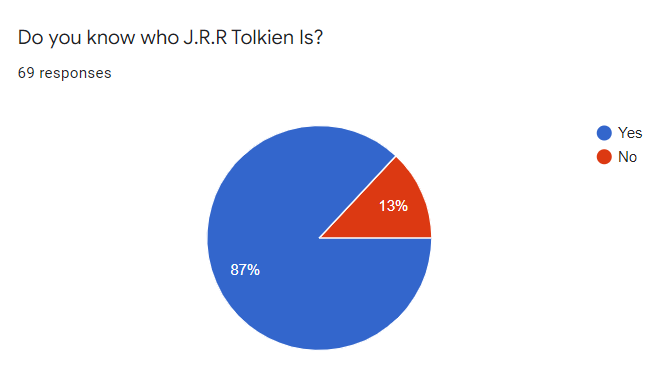 However, in the next question when I asked, "Are you familiar with his works?" 15 answered 'No' and 54 answered 'Yes.'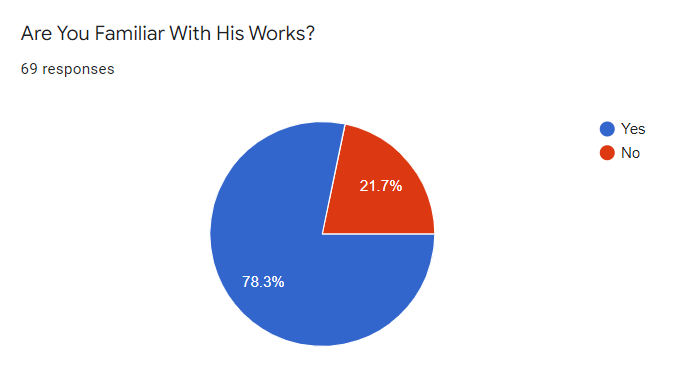 In the final question, I asked "Have you read his books or watched the films that follow his books story?" 10 participants said that they were unfamiliar with either, and 8 of them were not unfamiliar but have not read or seen the films.  
51 had consumed the books, films or both.  

What does this say?  
The survey shows that the National Tolkien Reading Day is necessary as it introduces people who are not familiar with Tolkien with him and his work.  
His stories such as The Lord of the Rings have a special place in many people's hearts. One of these people is Mark, a 52-year-old from Somerset, and the owner of The Pop Up Hotel. 
Mark said, "Quite simply The Lord of the Rings changed my life, the depth and richness of Tolkien's world captured me in my early teens, and has held me captivated ever since. It introduced me to the Fantasy genre which is still my favourite literary sector, and allowed my imagination to soar." 
If you want more information on how to celebrate this day or about the day itself, visit the Tolkien society website at www.tolkeinsociety.org