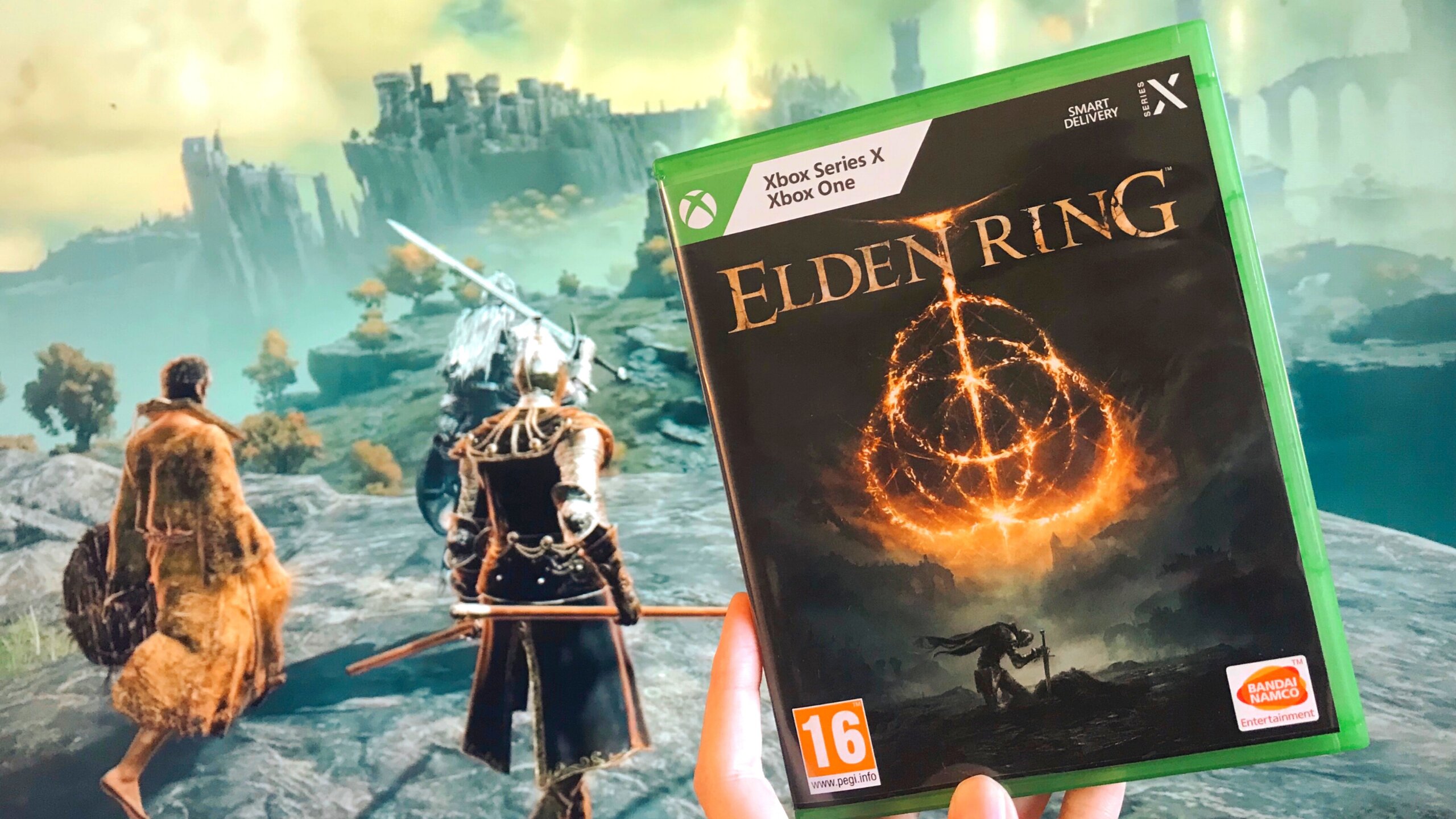 From slinging mighty weapons to taking on threats far more powerful than you could've ever imagined, Elden Ring has easily become one of the most talked about games on social media.
Following its launch on the 25th February, thousands of players have been diving into the open world of Elden Ring, marking it as the highest grossing game release in 2022 so far. Within a few hours of the game's release it had over seven hundred and fifty thousand active players.
Upon the three week release mark over 12 million units had been sold – resulting in it being declared as six times more popular than its cousin, Dark Souls 3 and ranking in Steam's list of most popular games of all time alongside Cyberpunk 2077 and Lost Ark.
The UK hasn't seen a game release like this before, with the closest comparison being the release of FIFA or Call of Duty in 2018.
Active players haven't dropped below half a million since, with numbers climbing every single day and constant social media coverage meaning even people who aren't playing are still engaging with Elden Ring content.
The content being released surrounding the hype has been described by IGN as 'bizarre' following stories about players beating bosses using a RingFit controller, eBay auctions for in-game items and the release of an official limited edition Elden Ring candy.
Though the game has also received a lot of frustration regarding its difficulty. There's a reason for its consistently high player count, and that would mostly be down to its repetitive nature of being crushed time and time again.
To anyone already familiar with the Dark Souls franchise or FromSoftware's titles as a whole, you'll know that these games are no easy feat.
Elden Ring is no exception, and instead presents a new challenge which gamers are struggling to get to grips with.
"Suffering has never been so much fun," stated a review of the game via GamesRadar+.
"When Elden Ring hits the rails, the momentum carries it forward and refuses to slow down."
It's impossible to escape the popularity of Elden Ring, and it's been speculated that no other game will match its ground-breaking release in 2022.
There are several titles which have the potential to do so, but the likeness of there being a second Elden Ring-esque apocalypse is unlikely. Until then, it's time to dust off your spirits and face some towering horrors.