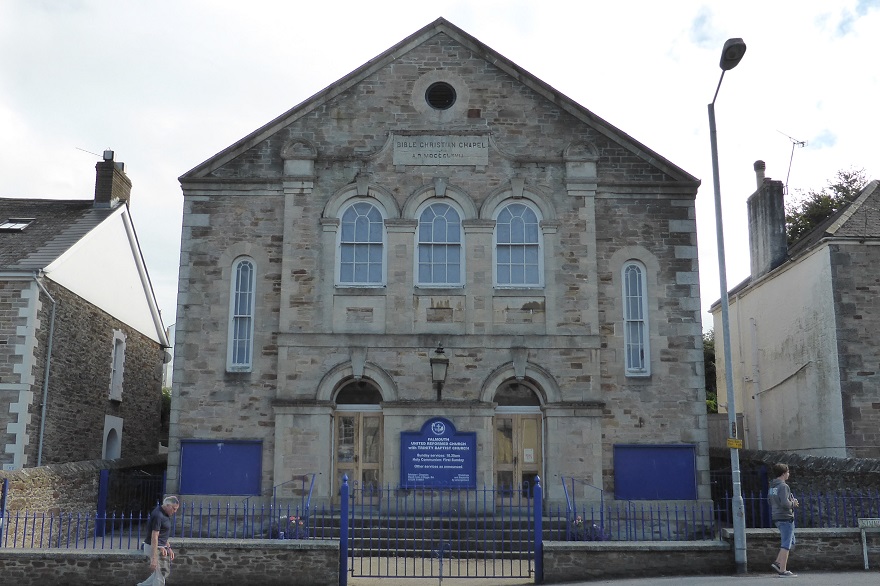 Falmouth Autonomous Community Space, FACS, is a group of individuals who have decided to collaborate to restore unoccupied buildings in an attempt to combat the housing crisis.
The groups have occupied an empty church on Kimberley Park Road, here in Falmouth, to highlight the crippling housing crisis in Cornwall due to holiday and Air BnB properties.
FACS are a refreshing example of a group taking social issues into their own hands, an emphasis on Cornwall's people collaborating and aiding each other, in tough times.
The doors are open to anyone that needs them, with the center being run by the people for the people.
"It's got two purposes, one is addressing the housing crisis in Falmouth and the other side is to run it as an event space", said an Anonymous member of FACS.
The Autonomous group hosted their first public community event, on Monday 14th February, combining a garden clean-up, the building of palette planters, and music.
Since establishing the group have also run food distribution events, to aid those in need of some food or warmth during storm Eunice, with Vegan gluten-free soups, fresh vegetables, and bread all being on offer.
"So rarely in your life do you actually have the power or capacity to do things to make a change, this is an opportunity as a space where you can be free and help people".
Along with providing food and shelter, the Community space is also hosting film nights, bringing folks of different generations and backgrounds altogether.
"If you have an idea or an event then you want to run then please come… we'd like the crew to expand and spread radicalism."
FACS are always welcome to donations and any form of help, if you or somebody you know is interested please contact them on Instagram @facs.cornwall or falcommunityspace1@protonmail.com
LISTEN HERE! Reporter Kara Phillips-Ashman visits FACS: