On Monday, pubs across the UK were able to re-open their outdoor seating areas for the public to enjoy a pint – for the first time this year, after the UK was plunged into a third lockdown on January 5.
With the new guidelines stating that six people, or two households, could meet outdoors (whilst observing social distancing restrictions), I was initially concerned about just how well people would follow these rules, once they've had a drink. Or three.
This concern was proved to be a valid one, after it was reported that Devon and Cornwall Police arrested three individuals after a large fight broke out on Discovery Quay, in Falmouth.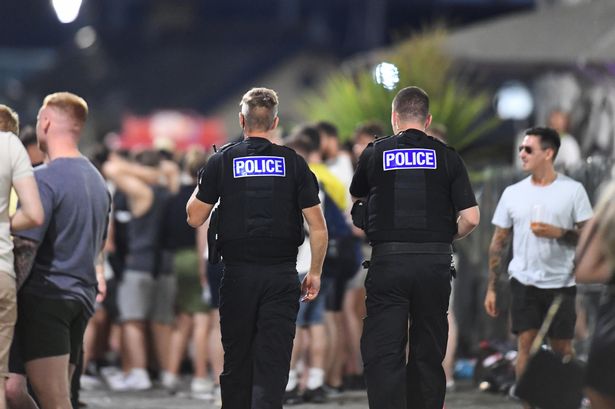 The fight, which occurred at just after 11.30pm on the first day of the restrictions being lifted, included bottles and glasses being thrown and resulted in three men sustaining injuries.
It also resulted in over 40 people gathering to watch, during which, I can guarantee no social distancing was observed.
Local police commented on Twitter: "Three arrests for officers in Falmouth tonight due to a large public order incident.
"Thankfully the job came in before midnight, as it meant we had two shifts working at the same time and the necessary resources to help deal with and diffuse the situation. Investigations ongoing."
Police are already overstretched, and I am not in the least bit surprised that the public could not for a simple drink, and then go home. People have been cooped up indoors for the past four months, so I, of course, do not blame them for wanting to regain some form of normality. That normality however, does not need to result in a mass brawl on the first day of the restrictions being eased.
People like this are the reason why we were forced into a third national lockdown after a failed tiered system operated across the UK. These people will also be the ones who will need to hold their hands up and take responsibility if this current lockdown is extended.
It appears to be too much to ask, for some people to have a few hours of social interaction and then to go home, like any normal person would. These people have to cause a scene and require the involvement of Devon and Cornwall Police, who have probably been dreading the reopening of the pubs.
April 12, to them, was defined as 'Operation Open Day'. They had spent weeks in the planning of how to ensure their resources were best spent to ensure there is not a rise in coronavirus cases.
I did, personally, enjoy the relaxation of the rules and getting to sit outdoors and enjoy a drink with friends. That was the entire point of Monday. It did not include a fight, with glasses being thrown.
No normal person thought of doing that.
Any normal person was simply excited to get back to normal. To spend time with friends, something we've been starved of for months.
But these people aren't 'normal'. They always have to take it too far, and I pity the police for having to deal with them.