Hospitality workers, Gen Z workers more specifically, are suffering financially due to the pandemic and the changes in their hourly rates, resulting in wage cuts and many people losing their jobs due to companies going bankrupt.
A new report from the Resolution Foundation has revealed that the pandemic has disproportionately affected young people in terms of their employment and pay. Since last March, young people have been more likely than their middle-aged counterparts to have lost working hours, experienced lower pay, been put on furlough or lost their job.
In the 2010's. younger workers had experienced lower rates of pay growth and higher representation in the country's lowest paid sectors (retail, hospitality, and arts and leisure) compared to their predecessors at the same age. These sectors have also been hardest hit by the pandemic, with the share of 18-24-year-olds working in them more than twice as large as the share of 25-64-year-olds.
Image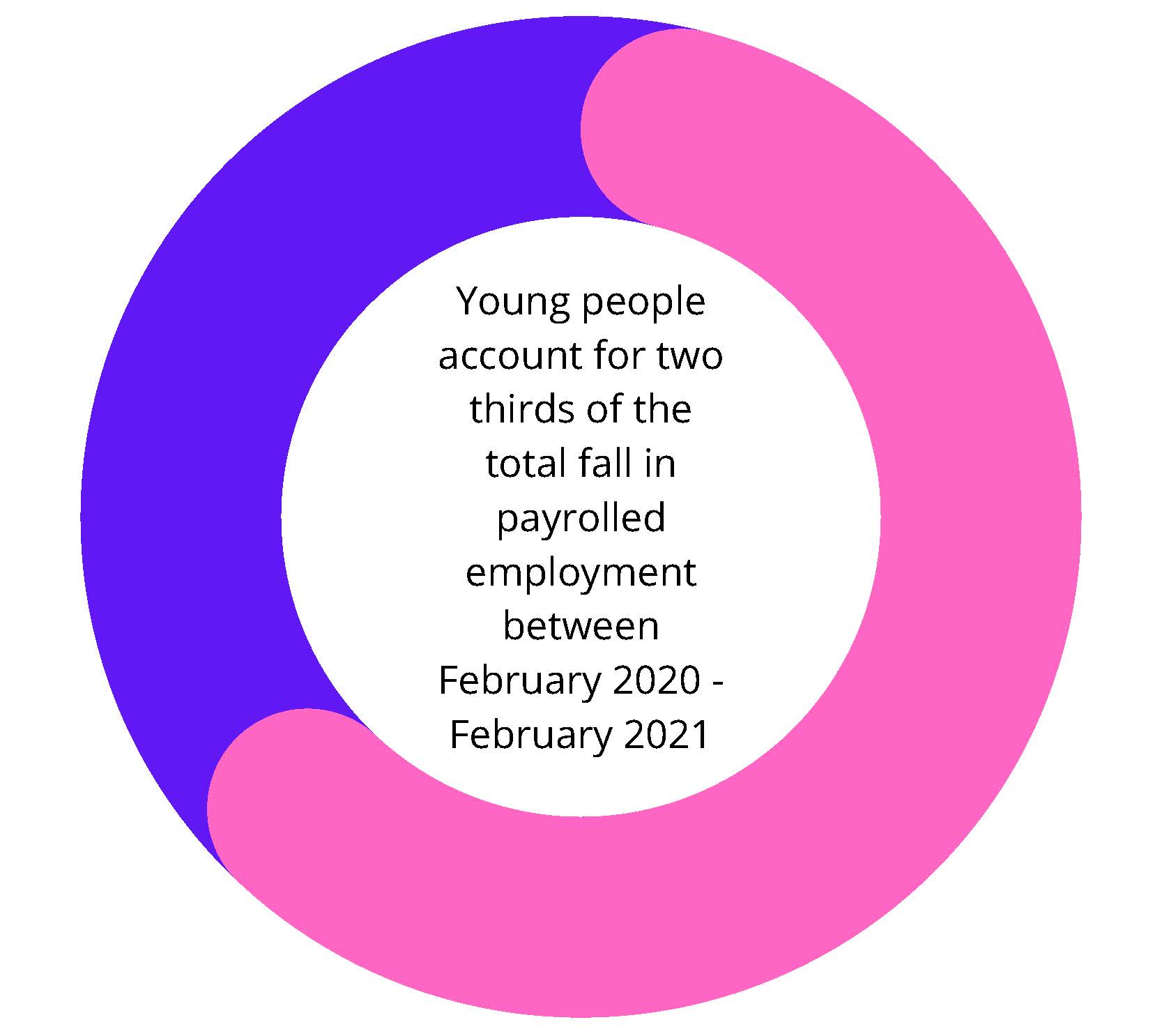 Image: Izzy Compton
This has caused pre-existing intergenerational inequalities to worsen, leaving young people struggling to find and retain well-paid work. The report notes a striking rise in unemployment among 18-24-year-olds, with a 2.1% increase, the largest quarter-on-quarter rise in unemployment since May 2009. But young people have been feeling the brunt of national economic struggles for much longer than the pandemic; the current situation has only exacerbated things.
Jobs in the hospitality, retail, and arts and leisure sectors have been among the lowest paid since 1997. Due to the in-person nature of these industries, they have experienced severe economic damage over the past year. With over 7,900 licensed premises closing since March 2020, the impact of the pandemic have been felt intensely in these sectors.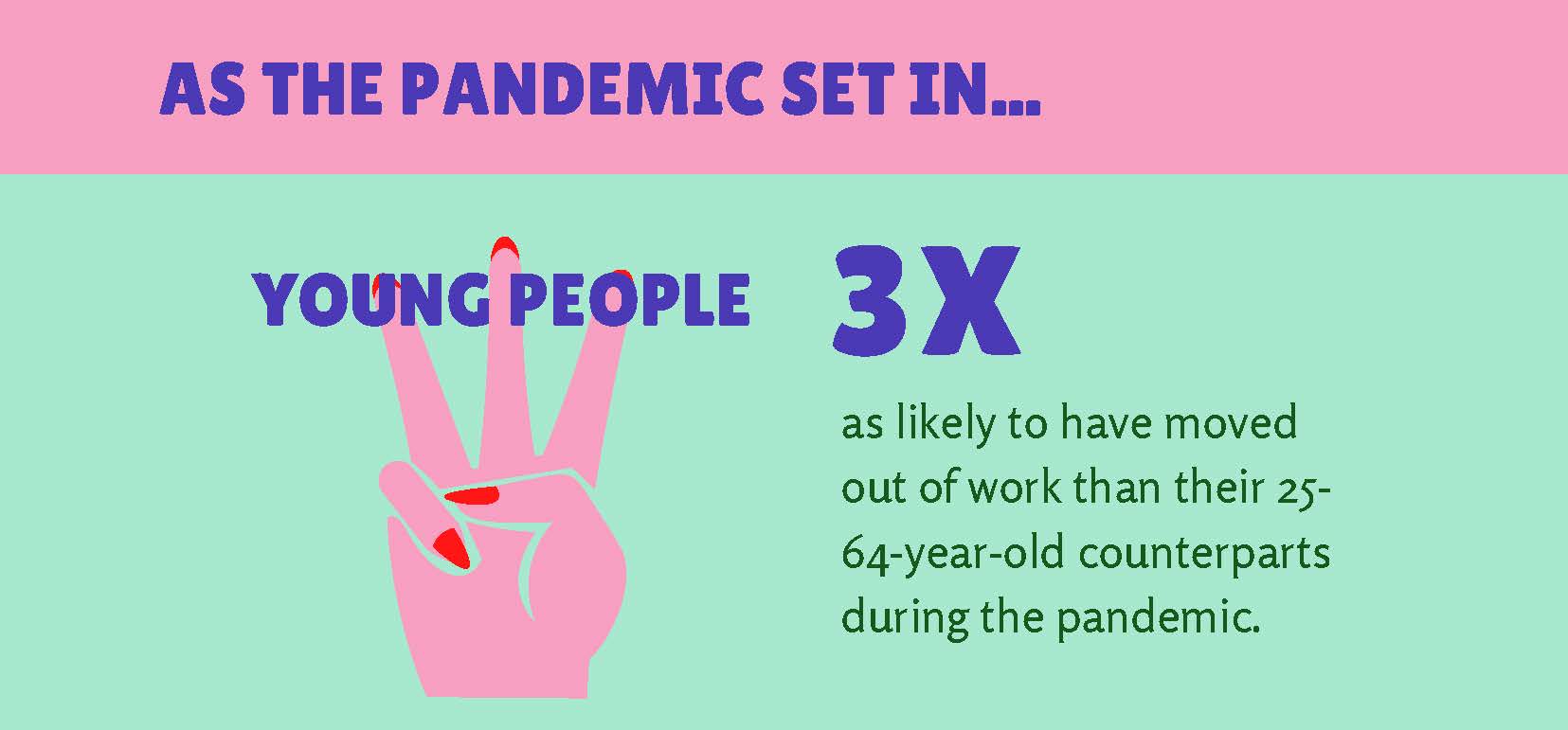 Image: Izzy Compton
Restaurants, bars and hotels are often the first point of call for young people simply because of ease. Tom Scarle, a bar worker and student in Falmouth said that he has always opted for work in bars and pubs because they are easier to get, they offer flexible shift work, it's a quick way of gaining work experience and positions are often temporary. However, the benefits for young people of getting jobs in these sectors comes at a cost; low pay and insecurity.
Ollie Kendall, a 21-year-old hospitality worker in Cornwall, feels his wages are reasonable. "I think the wages are fair yes, but it depends on the employer and how they choose to select their staff. For example, at BooKoos there is a huge variety of age groups so everyone is paid accordingly, unless you have a higher role in the restaurant, but even then the pay is not changed too much. For my age group specifically I think it's fair, but I can understand why younger employees who do the same job find it unfair that their pay is less."
Sophie Smith, a 22-year-old bar associate in Falmouth thinks that wages may need to change. She said, "I don't think wages necessarily reflect the ability of staff: particularly in the Eat Out to Help Out and peak serving times, bar staff aren't just there to pour pints: we resolve arguments amongst drunk friends, we clean up sick, we stay up until 5am every weekend working so that everyone on the 9-5 daily grind can have a rest and enjoy themselves. It's a choice myself and others make to be involved in that trade but certainly when you compare it to other minimum wage positions, far more is involved than the bare minimum of serving drinks."
While the Resolution Foundation report showed disparities between age groups, there were also some significant trends within the 18-25-year-old group. The rise in youth unemployment is heavily skewed towards those with Black and Asian backgrounds, with the unemployment rate among Black young people at 2.7 times higher than their White peers.
To read the full report, click here.