One twenty-point guide on empowering women. Two Royal Aides bullied out. Two days apart.
Allegations surfaced in The Times yesterday that Meghan Markle bullied two young, female personal assistants out of their jobs, and a third individual was 'mistreated' during her time as a working member of the Royal family.
This comes just 48 hours after Meghan released a guide on how to support and empower women. Poor timing Meg, don't you think?
"In recognition of International Women's Day, let's unleash a groundswell of real acts of compassion for the women in your life and in your community." This statement alone is so hypocritical, it's almost funny.
The list, published on their Archewell website ahead of International Women's Day on Monday, encouraged people to 'take action' and 'order from a women-led restaurant'. As a female myself I'm all for empowering women, yet I believe we should be striving for equality between both sexes, and eating at a 'female only' restaurant, isn't quite going to achieve that.
It's almost comedic to me, that the website is filled with stereotypical drivel about supporting women, yet, less than 48 hours later, serious allegations of bullying are raised. The list includes 'supporting safer spaces for women' and 'help girls learn, thrive and read'. I'm not sure how Meghan thought she was being helpful when she bullied two female Royal staff out of their jobs and mistreated a third.
Rightly so, a spokesman for Buckingham Palace released a statement stating that they were very concerned regarding the allegations. "The Royal Household has had a Dignity at Work policy in place for a number of years and does not and will not tolerate bullying or harassment in the workplace."
The Telegraph have reported in the last few hours that a source close to Meghan and Harry said they had "no doubt" that the bullying rumours are part of a smear campaign ahead of the highly anticipated interview with Oprah.
I find it hard to understand why they seek media attention, after quitting their roles within the Royal Family as they did not like the constant harassment from the British press.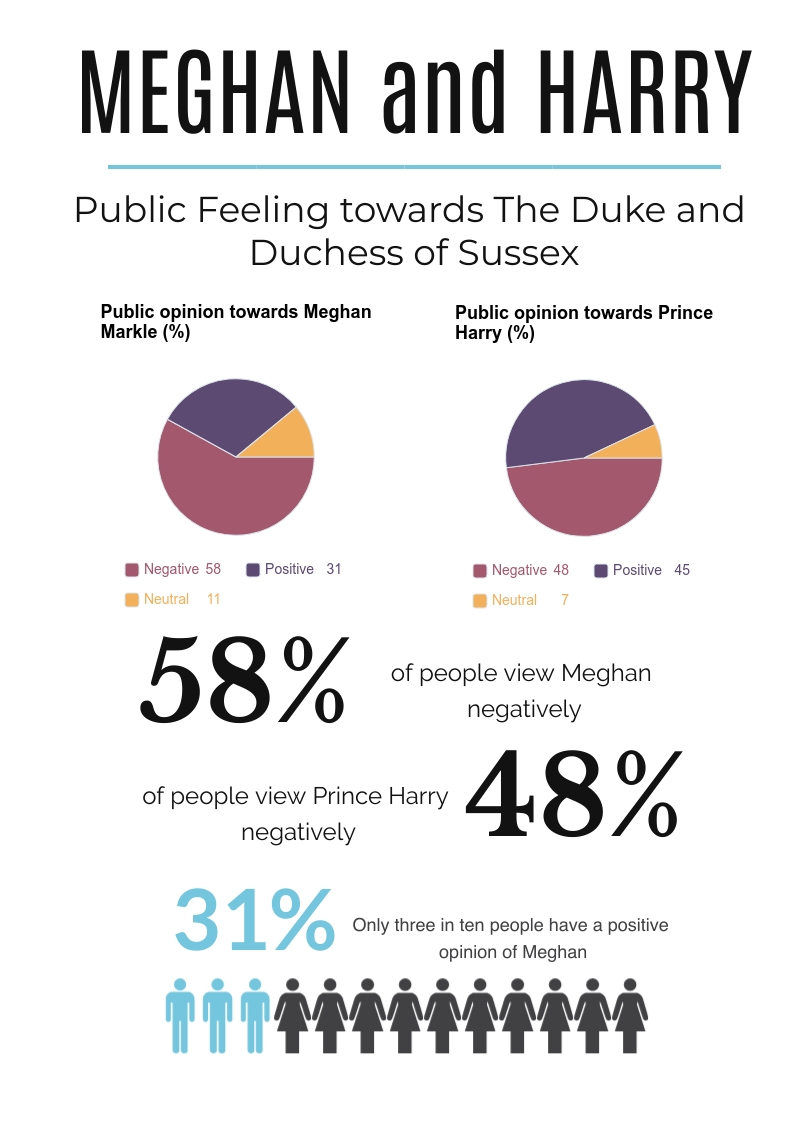 They moved to a $14 million-dollar, 9 bed, 16-bathroom home in Los Angeles, and we're led to believe they'll disappear off the face of the Earth to start this new, private life.
Or so we thought, until Prince Harry was interviewed by James Corden on a rooftop bus flitting around LA. Oh, and the Duchess of Sussex booked a two hour primetime TV slot with Oprah on Sunday at 7pm, to talk about how badly the Royal Family treated her.
How insensitive, with Prince Phillip spending a second week in hospital recovering from a heart operation at the grand age of 99.
Good work, Duke and Duchess. Keep 'empowering' women.