As we approach International Women's Day, MOLLY GRAY starts a new series talking to leading women in our region. Her first interviewee is Professor Anne Carlisle OBE, Vice Chancellor of Falmouth University, who shares her views about gender equality within the HE sector, the rise of creatives, and how social expectations have shifted.
Professor Anne Carlisle has been Vice-Chancellor of Falmouth University for 11 years, but her career stems back to her own creative degree. Anne grew up during The Troubles in Ireland, and due to this it was encouraged for young people to achieve an education, despite Anne not knowing anyone who had ever attended university. She graduated with First Class Honours in Fine Art from the University of Ulster, and Anne reflected on how she felt at the time: "I felt quite encouraged, but I don't know that was the norm for all women of my generation, but I think it was much a societal push for people to get education." Today, Anne even mentors women who are taking similar career paths: "I'm very keen to do whatever I can to share my experience and my knowledge to help those women get on and get to the next level."
In fact, gender equality has greatly improved within the Higher Education sector. In the 2018/2019 academic year, women made up 54.6% of all staff, according to the Higher Education Statistics Agency (HESA). Furthermore, the former Higher Education Funding Council for England set a target of at least 40% women in HE governing bodies by 2020 and it was achieved by 2018. However, the number of females as managers, directors and senior officials actually decreased between the 2018/19 academic year, where 245 women were in these positions, to 220 women in 2019/20. Despite this decline, women still represented 44.9% of people in those positions.
At Falmouth, the staff profile from the 2019/2020 report shows that the gender balance slightly favours female staff, with the split being 51.43% female and 48.44% male, 0.13% not specifying. Anne commented: "I think it [gender bias] is less of a problem. I think there is a lot more consciousness and a lot more effort to remove things like unconscious bias. I think it's less, but that doesn't mean to say there aren't still things to do- there are." Anne also added that many females hold senior positions, and that they set examples to their staff and students.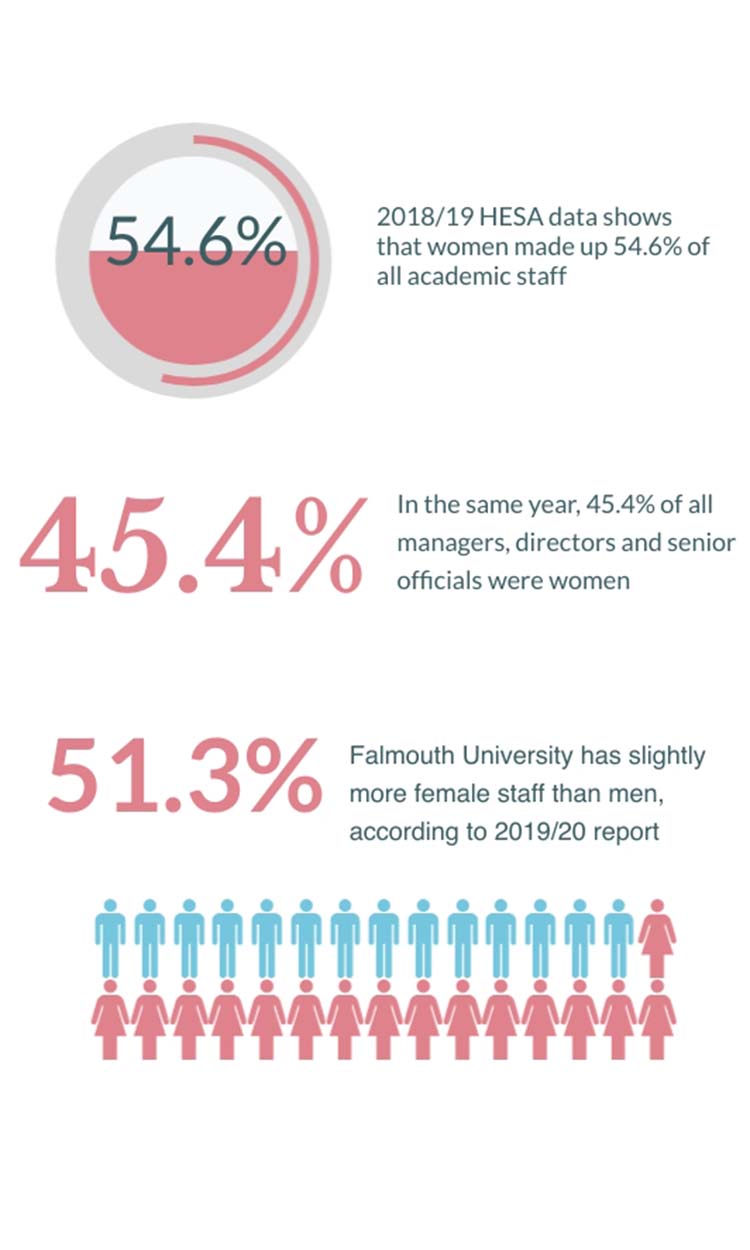 In her own career, Anne told me that more prejudice came from the fact that she had a creative background, rather than the fact she is a woman. "When all the Vice-Chancellors of English universities get together, especially in the early days when I was first a Vice-Chancellor, I would sometimes think that some of them felt they had come from another era and if I'm honest I think I've experienced more prejudice about being a Vice-Chancellor who has a creative background than being a Vice-Chancellor who's a woman." Despite the prejudicial attitude, the creative industries, before the coronavirus pandemic, were recruiting three times faster than the economic average, according to Government figures. Between 2011 and 2019, employment in the creative sector grew by 34.5%, whilst total UK employment only increased by 11.4%.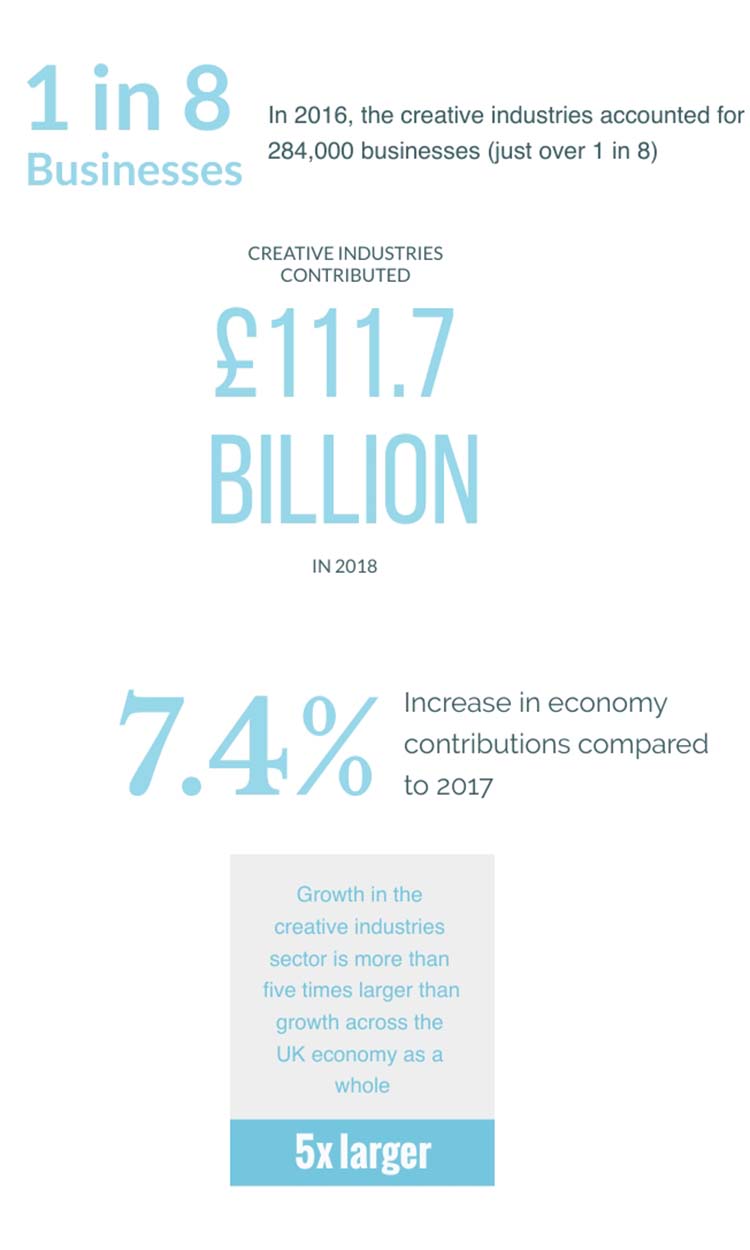 Whilst prejudices may have changed, so have expectations. The rise of social media has put a pressure on the younger generation to appear in a certain way, something which Anne says has 'distorted society'. Anne believes that whilst there are still situations where people believe that they can't do something due to their gender, the fictionalisation of one's life on social media is far more pervasive. "This self-characterisation is really quite disturbing because it then becomes about maintaining a façade and we all know that anything that is a façade that you try maintaining eventually becomes quite exhausting." This is a problem that affects those of all genders and something that has become generational rather than about sexual orientation. In fact, social media has been linked as a cause of many mental health issues for those of the current generation. In 2017, the Royal Society for Public Health surveyed people aged 14-24 in the UK and concluded that social media use was linked to increased prevalence of depression, anxiety and poor sleep. Furthermore, a 2016 survey by British digital marketing company, Custard, found that 75% of people lie about themselves on their social profiles. Will we see the same effort that has challenged gender stereotypes challenge the expectations of the modern society? Anne said: "I think the type of students who choose to come to Falmouth and who choose to study creative subjects are, on the whole, outside a set of generic beliefs because I think to be a creative that you're actually probably a bit of a challenger student anyway."
Despite any stereotype, Anne has had a very successful career and has taken Falmouth through a huge development to become a widely regarded university. Launchpad is also one of the professor's biggest achievements. She said: "Launchpad is unique, there is no university in Britain that has a thing like Launchpad and ultimately my wish would be that we could extend it as far as possible to include as many students as possible, to help launch them into the world."