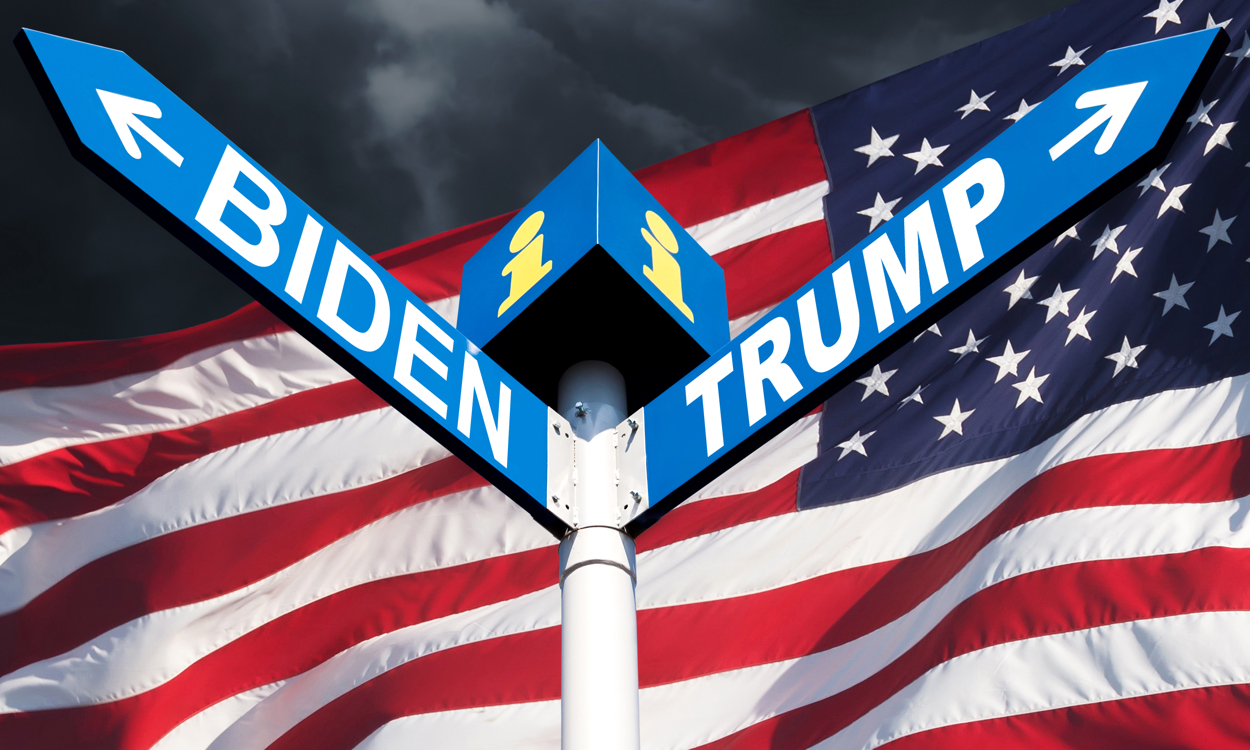 Donald Trump is set to debate Vice President Joe Biden for 90 minutes this evening, in the first US Presidential election debate of 2020.
Debate topics will span the economy, race, civil unrest, democracy, the Supreme Court, and records of both candidates as they go head to head in Cleveland, Ohio.
The topic potentially set to dominate the debate will be the President's response to COVID-19, after Bob Woodward revealed Trump's admission to playing down the threat of the virus.
Trump told Woodward that he "wanted to always play it down," and that the virus is "more deadly than even your strenuous flu."
The Coronavirus has killed more than 200,000 Americans since the start of the pandemic, and Biden is expected to address Trump's mishandling of the crisis.
This debate comes in the same week as The New York Times obtained two decades worth of the President's tax returns, revealing Trump paid no income tax in 10 out of the last 15 years.
In 2016, the year that Trump beat Hillary Clinton to the Presidency, he paid only $750 in income tax, despite Forbes' estimating his net worth that year to be $3.7 billion.
Ahead of the debate, Vice President Biden tweeted "The American people deserve transparency from their leaders, it's why as of today, I've released 22 years of my tax returns."
Trump will be eager to deflect the narrative away from these topics and will likely attempt to raise concerns over Biden's age and cognitive ability.
Earlier this year, Trump's own cognitive ability made headlines after he boasted about "acing" a cognitive test in an interview with Fox News' Chris Wallace, who will be moderating this evening's debate.
If the 2016 debates can tell us anything about what to expect tonight, it is that Trump will be on the attack, seeking to position himself as the anti-establishment candidate rallying against Obama-era politics.
The debate is available to watch on BBC News, Sky News, and on YouTube.
Read Alex Welsford's live coverage of the big debate here from 0
1:45AM GMT.
Latest:
Biden to Trump: "You're the worst president America has ever had"
Barack Obama says the Trump campaign is working to "keep people from voting, especially communities of colour"
Joe Biden releases 22 years of tax returns in response to revelations that Donald Trump paid only $750 of income tax in 2016
President Trump went head to head with Vice President Biden for 90 minutes on a range of subjects from COVID-19 to climate change