Our lives have faced a drastic change these last couple of months and it's okay to feel down in the dumps. Being away from family and friends is going to continue to be difficult and a little upsetting. But there are ways to pick yourself up and make the most of this time off from your usual routine.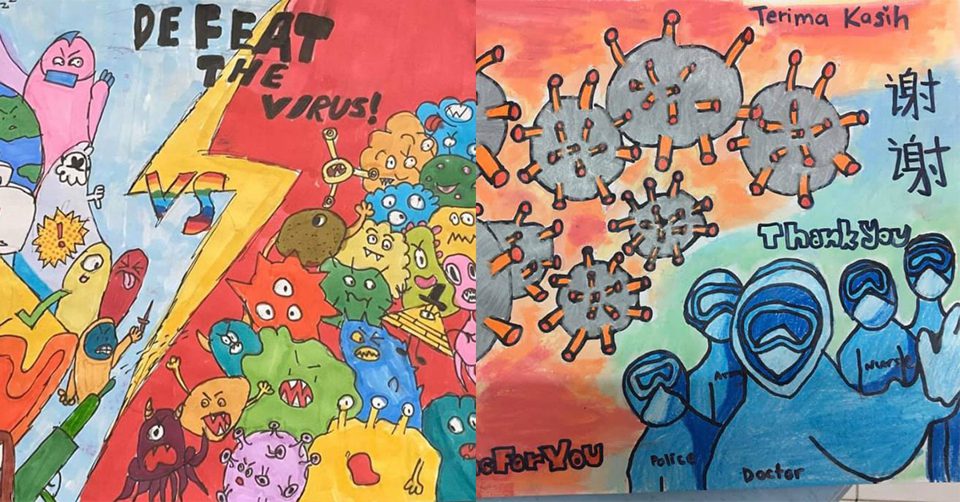 It's a bit of a cliché, but go out and take a walk more often. We've been quite lucky recently with the sun shining almost every day. Personally, walking by myself helps me appreciate where I live and what I have. The one form of outdoor exercise a day we have, can be taking a break from being inside all day and stimulating our minds, not to mention soaking up all the vitamin D from this lovely sunshine!
Talking to your loved ones is probably one of the most important one of all. Being away from your friends and family who you used to see all the time is hard, so communicating with them as much as we can right now is something that can help you feel closer to home.
My family and I celebrated my nieces very first birthday in a Zoom meeting last week. Just watching the little tearaway on my laptop screen, running around with wrapping paper, making everyone laugh, it put a big smile on my face for the rest of the day. Any form of communication can help perk you up.
Take on a project! Now is the time for some DIY's or just some general sorting out. For me, it's my wardrobe. I have far too many clothes I don't wear anymore, so out come the bin bags! The heavier the bag gets, the lighter I feel.
Everyone needs a me day. Even when staying inside 24/7, take some time to treat yourself. Whether its a pamper evening with face masks and mani-pedi's, or a lazy day with pj's and movies. Whatever makes you happy and feel relaxed. I can't bypass a face mask, hot chocolate and a bit of Disney+, personally.
This one isn't necessarily for everyone, but I extend this tip to everyone looking to try something different. Read a book! Only book worms will understand the thrill of really getting stuck into a good story! Fiction or non fiction, what better time to explore some different genres? Apps like Wattpad and Movellas are also great if you're after something original that someone has taken the time to write, or even write something yourself, why not?
I can't begin to describe how many book series I have fallen in love with when I desperately needed a hobby of some kind. So why not give it a try?
This lockdown changes things for all of us, but keeping yourself busy with some little activities here and there can help make it easier and help you do your part in staying safe inside.