Since the lockdown, people have been putting up colourful rainbows to raise joy as they are unable to leave their house. It spreads a message to not only stay at home and stay safe, but as a thank you to the NHS. Due to recent school closures, this allows the children to stay creative and active during these confusing times.
This tend is said to of appear first in Italy, but has been adopted globally as people have found happiness in the colourful pictures.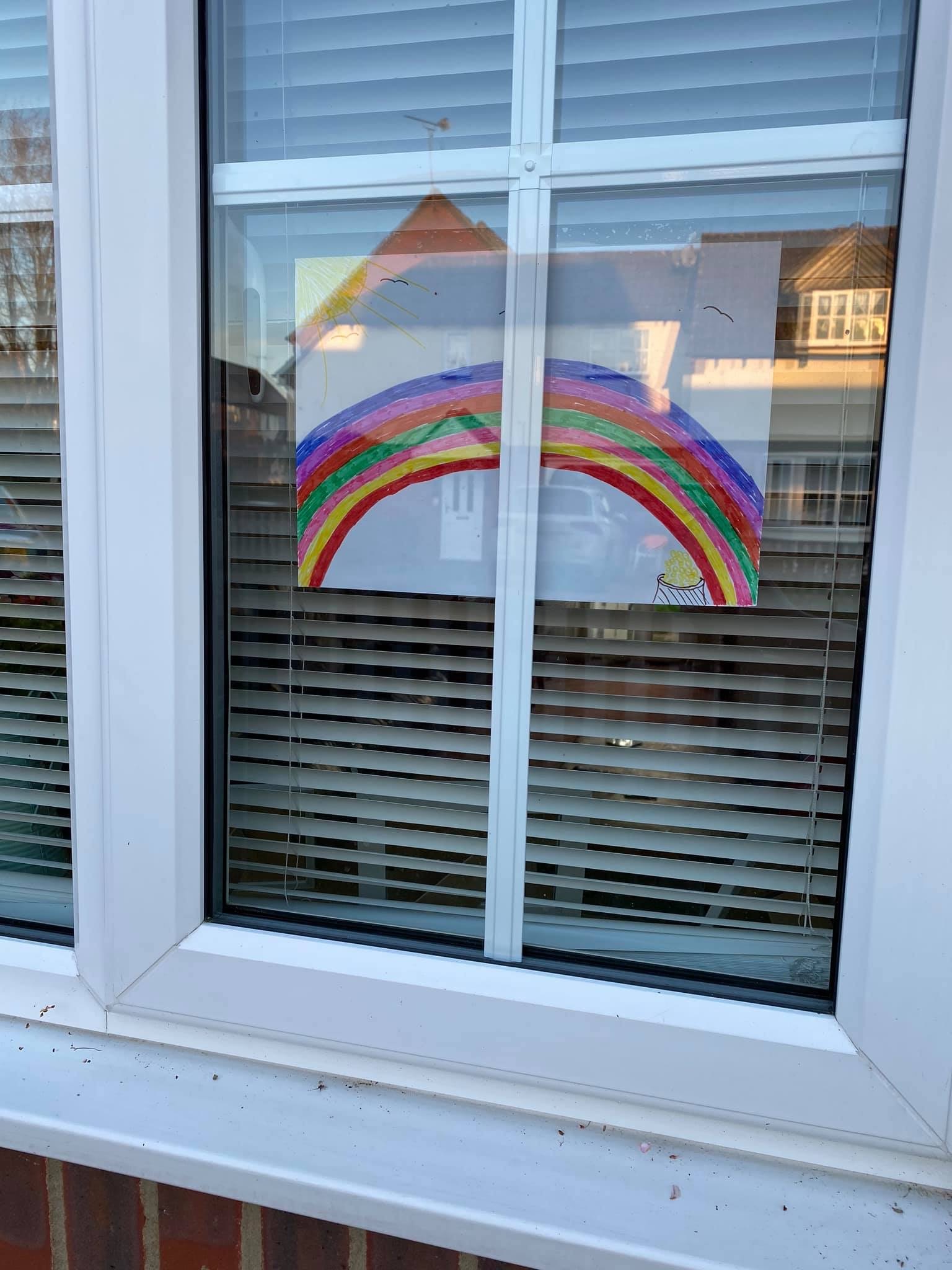 From Buckinghamshire, Kirsty Barnsley (43) states: "As a care worker, I think this idea is wonderful. As I am keeping my distance and feel heartbroken that I can't fully commit to giving the elderly the help and comfort they need, it is somewhat refreshing to see all the rainbows around the town".
She continues: "It may not seem like a lot, but it's great for the kids to do a little scavenger hunt, they don't fully understand why they can't see their friends or go to school, so this is a lovely way for them to have fun on their daily exercise. I know I find myself counting how many rainbows I've seen on my drives".
Scott Ridgley, (39) said: "Even at my age I had great fun sitting there colouring in my rainbow, if it's even the smallest thing to make someone smile it's definitely worth it".
Take the time to put up a colourful rainbow in your window and spread the hope today.
Covid 19, also known as Corona Virus, is a respiratory illness that affects your lungs and airways. Due to a recent outbreak, the pandemic has caused a nationwide lockdown declared on Monday 23rd March.
The NHS states that the symptoms include: a dry cough, high temperature and shortness of breath. It is encouraged to look out for for flu-like symptoms such as aches and pains, runny nose and a sore throat.
To prevent and limit the spread of the virus, you should:
Wash your hands for at least 20 seconds.
Abide by the social distancing rules.
Stop direct contact with your face.
Only leave the house for basic necessities.
Avoid contact with people outside your house hold.