The 15th of February saw the tragic death of Love Island's former television presenter in her London home.
40- year- old Flack was found dead in her flat, with a representative family lawyer confirming the presenter committed suicide.
After standing down from hosting ITV2's Love Island following assault charges involving her boyfriend tennis- player Lewis Burton, Caroline became another victim of relentless onslaught from the British Media. The tabloid industry began to sensationalise stories and follow every twist and turn of her private life – coverage, critics argue, that fed vicious online abuse of a clearly vulnerable woman.
The presenter made very clear for many years her struggles with depression. A combination of Flack's high-profile celebrity relationships, alongside the association of a television programme able to attract younger viewers, made Caroline the perfect bait for tabloid journalism. However, online traffic and website click numbers sky rocketed after police were called to her London home in the early hours after allegedly assaulting her boyfriend.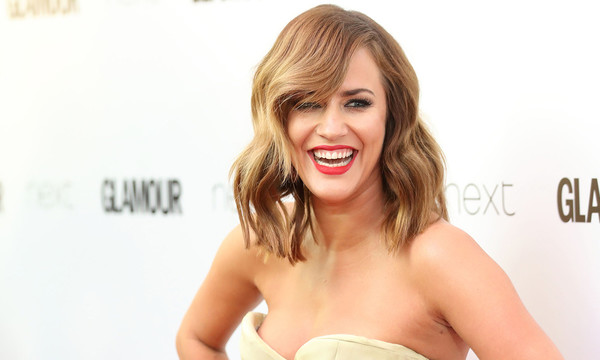 News of Caroline's death broke shortly after Crown Prosecution Service decided to go ahead with her trial and within hours, hundreds of celebrities and members of the public had signed a petition backing calls for "Caroline's Law", aimed at seriously reducing the ability of media intrusion by story hungry journalists looking for their next cheap fix.
What does Caroline's Law entail?
The petition for 'Caroline's Law' was set up online, addressing directly the House of Commons and Oliver Dowden; the secretary of State for Media.
The campaign aims to bring to light a percentage of the media who "sensationalise the misfortunes of individuals (mainly of those in the public eye) to the catastrophic detriment of the individuals' mental welfare.
It reads: "To consider a law that would make it a criminal offence, not dissimilar to corporate manslaughter, for the British media to knowingly and relentlessly bully a person, whether they be in the public eye or not, up to the point that they take their own life."
The petition states: "Sections of the British press and media act with impunity, and more recently there have been a number of cases where they have sought to sensationalise the misfortune of individuals to the catastrophic detriment of the individuals' mental welfare.
The Caroline's Law petition on the political activism website 38 degrees, has reached over 500,000 signatures, with announcements of communications with Oliver Dowden MP being underway. Multiple alternative petitions following similar uproar for a tightening of media regulations, with Hollyoaks actress Stephanie Davis seeking to produce new laws associated with the safeguarding of celebrities and those in the public limelight.
Her campaign hopes to halt the spreading of misinformation, the releasing of revenge porn and sharing private information and invading privacy, of which is 'detrimental to those in the spotlight.
IPSO, abbreviated for the Independent Press Standards Organisation, is currently the largest independent regulator of the magazine and newspaper industry in the UK, with the incentive to 'uphold the highest professional standards of journalism, and support members of the public in seeking redress where they believe that The Editor's Code of Practice has been breached'.
Currently, the Editor's Code of Practice highlights sub-sections such as Privacy, Harassment and Intrusion into Grief or Shock, stating that journalists should not engage in persistent pursuit; however, it's safe to say that the continuous intimidation and harassment of Caroline Flack can raise some questions as to how seriously the Editor's Code of Practice is taken.
.
And it's not the first time that the British Press has come under scrutiny for its' harassment cases against high-profile characters, especially of female celebrities; Flack's death feels strangely reminiscent of the public uproar after the tragic death of singer Amy Winehouse and the late Diana Princess of Wales.
Dr Paul Wragg, associate professor of law at the University of Leeds, said he would welcome such a law but that it would need political backing to be introduced.
"It would require a political appetite to have it, there would have to be the political will to introduce it, and it's not clear that there is."
"I would like to see a stricter system of press regulation. What we need is compulsory press regulation."
He said any new law like the one in the petition should apply to celebrities and non-celebrities.
"What's required is a re-examination of the circumstances that can lead to this kind of bullying," he said.
"If we had a law like the one being petitioned for, liability could only be determined post-fact i.e. after someone has died."
He said ideally there would be a law that "stamped out" any bullying behaviour on the part of the media before someone loses their life.
If you, or anyone you know is in need of help, Samaritans can be contacted on 116 123.