Photos by William Dax
Last night saw the annual "City of Lights" parade and Christmas lights switch-on in Truro. 
Carried by volunteers from local schools and businesses, the large illuminated paper structures circled twice around the route, starting at 7pm. 
The theme of the evening was "Under the Clocktower."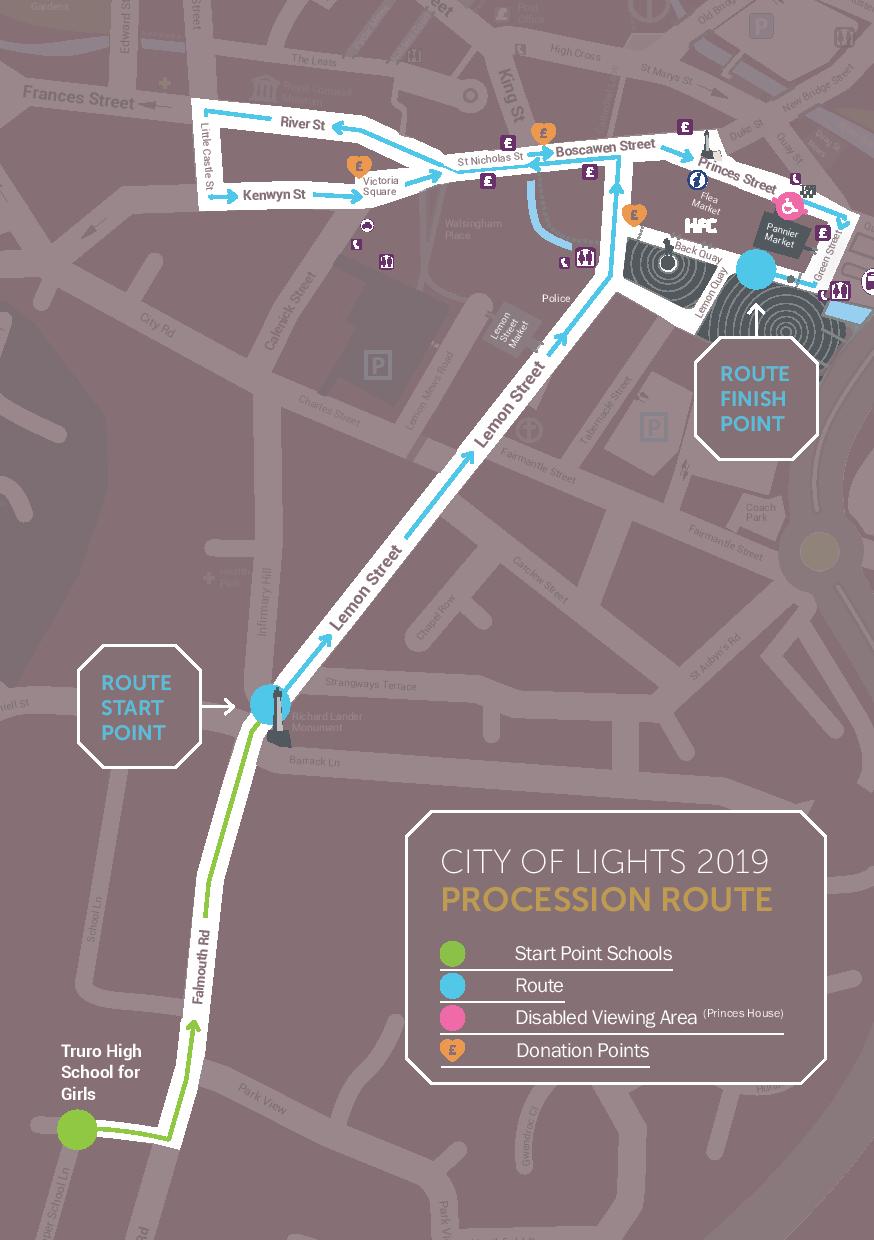 The procession started at 7pm at the Truro High School for Girls.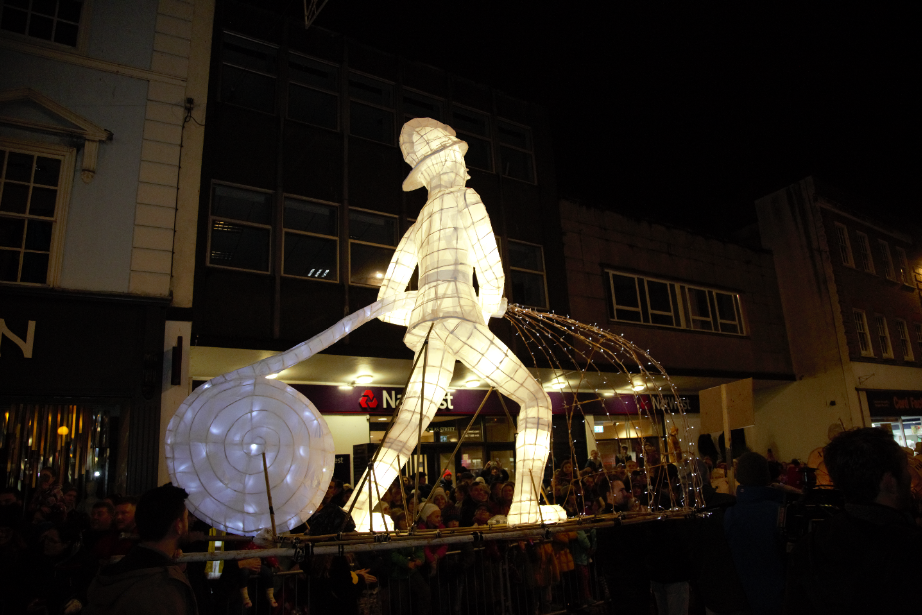 This float was created by staff from Stormfront, to commemorate a fire station which stood in Truro around the year 1900.  
Rebecca Richardson, who was part of the team walking with the "big fireman", said: "It goes along with the theme. In 1900 there was a big firehouse here, and that's what it symbolises. It took about three weeks to make."  
Children from Penair school made a circus elephant named Jerry, to raise awareness of animal cruelty.  
The frame was constructed with pieces of willow and then covered with paper.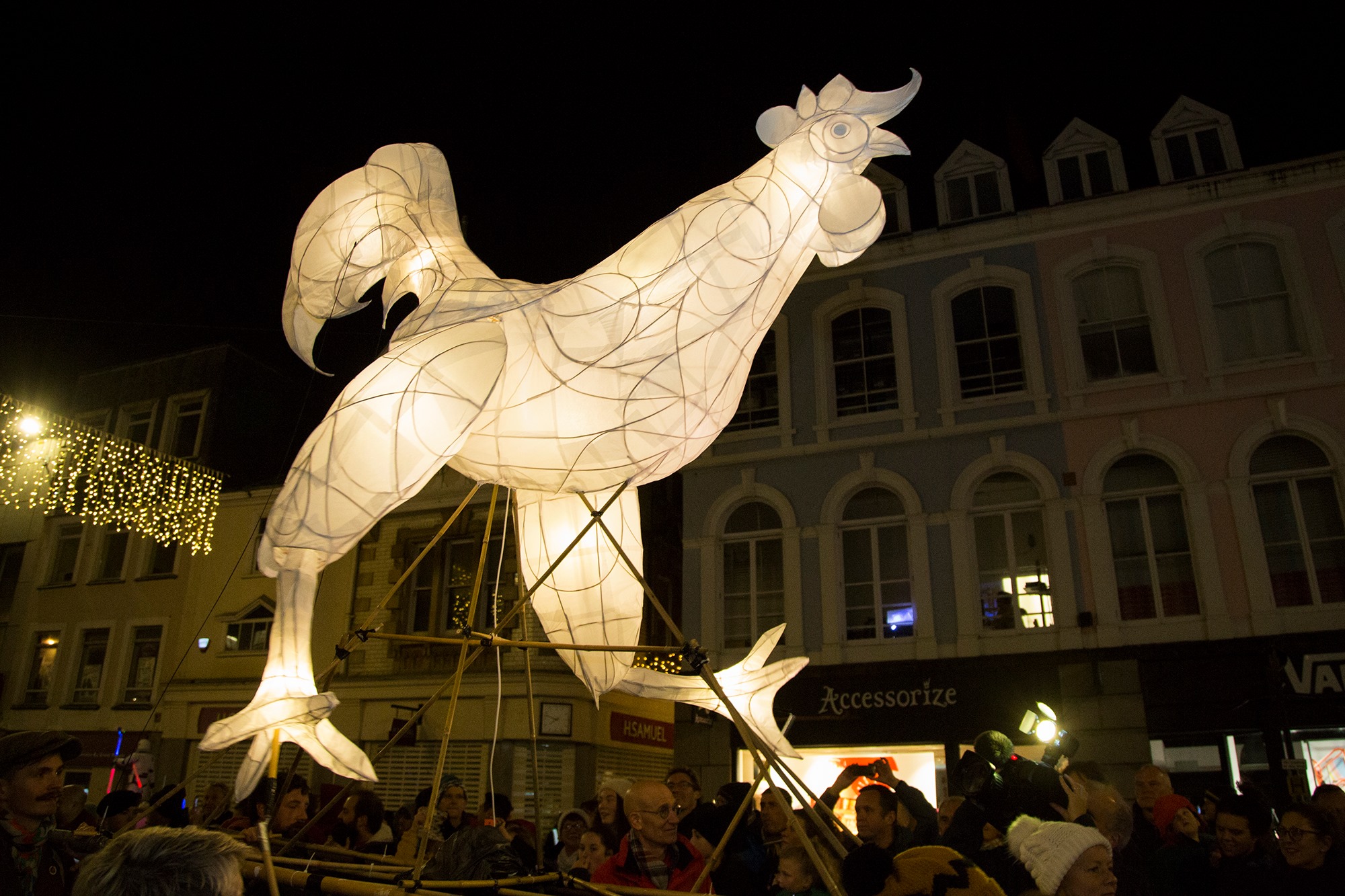 One group constructed a cockerel to represent the "fur and feathers shows" which used to take place at the Hall for Cornwall. 
A spokesperson said: "I've made him articulated so he can kind of run down the street and move to the band, and I just think it's a really beautiful shape as a silhouette on the skyline of Truro. It's amazing every single year and it's just such a treat to be part of it." 
The soundtrack to the parade was provided in part by samba dance band Dakadoom. 
A dancer from the group described the event as "the highlight of the year."  
The lights have been dubbed "Lionel's Lights" by Truro Business Improvement District (BID), who manage the towns decorations. 
Town crier Lionel Knight, who pressed the button for the big switch-on, contributed £10,000 of his own money in 2018 to replace some of the bulbs. 
It was a colourful, energetic night, and attendees look forward to what next year has in store.