KiWi's warehouse in Penryn played host to Joe Allison, photographer and nightlife orchestrator, last Saturday 30th March. The exhibition was set up with the intentions of showcasing the photographers work, whilst immersing the viewers in a surreal rave experience.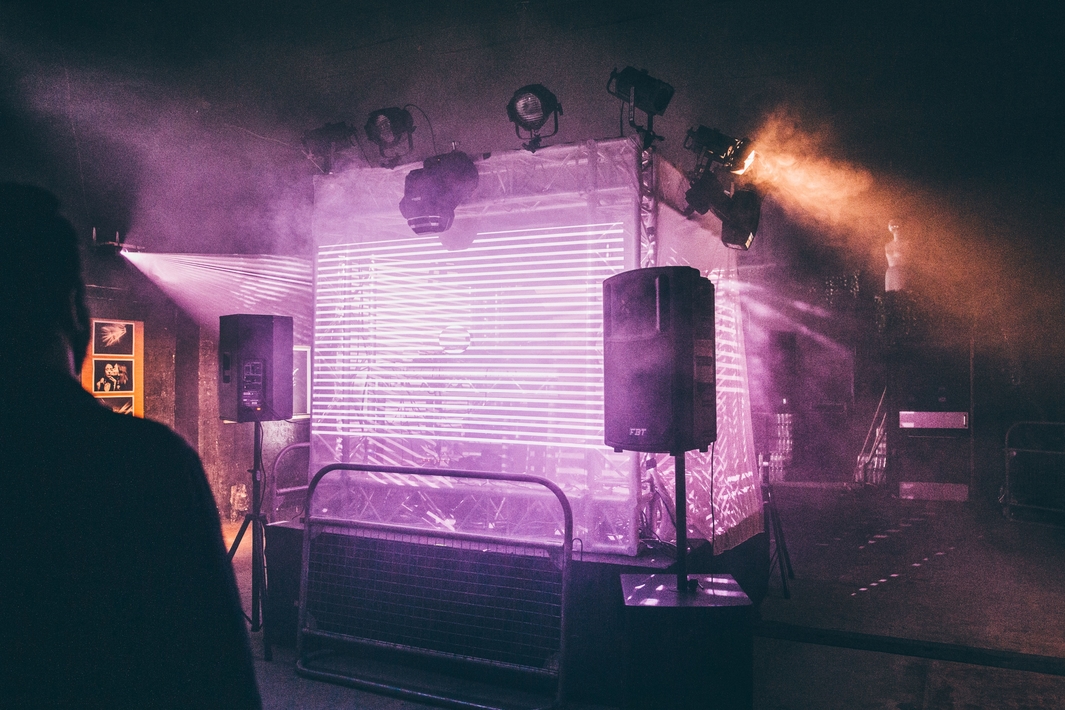 Joe Allison said: "Having the freedom of creating this event in a warehouse space allowed me to get creative and create a 360-degree experience showcasing a finely curated selection of DJs and images."
The warehouse venue featured a cube in the centre of the room which was built and rigged with lighting by Impact Sound and Light. The cube was then illuminated throughout the night with projections created and controlled by George Earle, Dom Shortall and Maciek Kaliski.
Thanks to the lighting effects throughout the exhibition and the use of fabric and projectors to create the DJ's booth inside an interactive venue, the end result was unlike anything previously hosted in Falmouth. The artwork was placed around the exhibit allowing guests to walk around and engage with the photography in a relaxed nightlife atmosphere.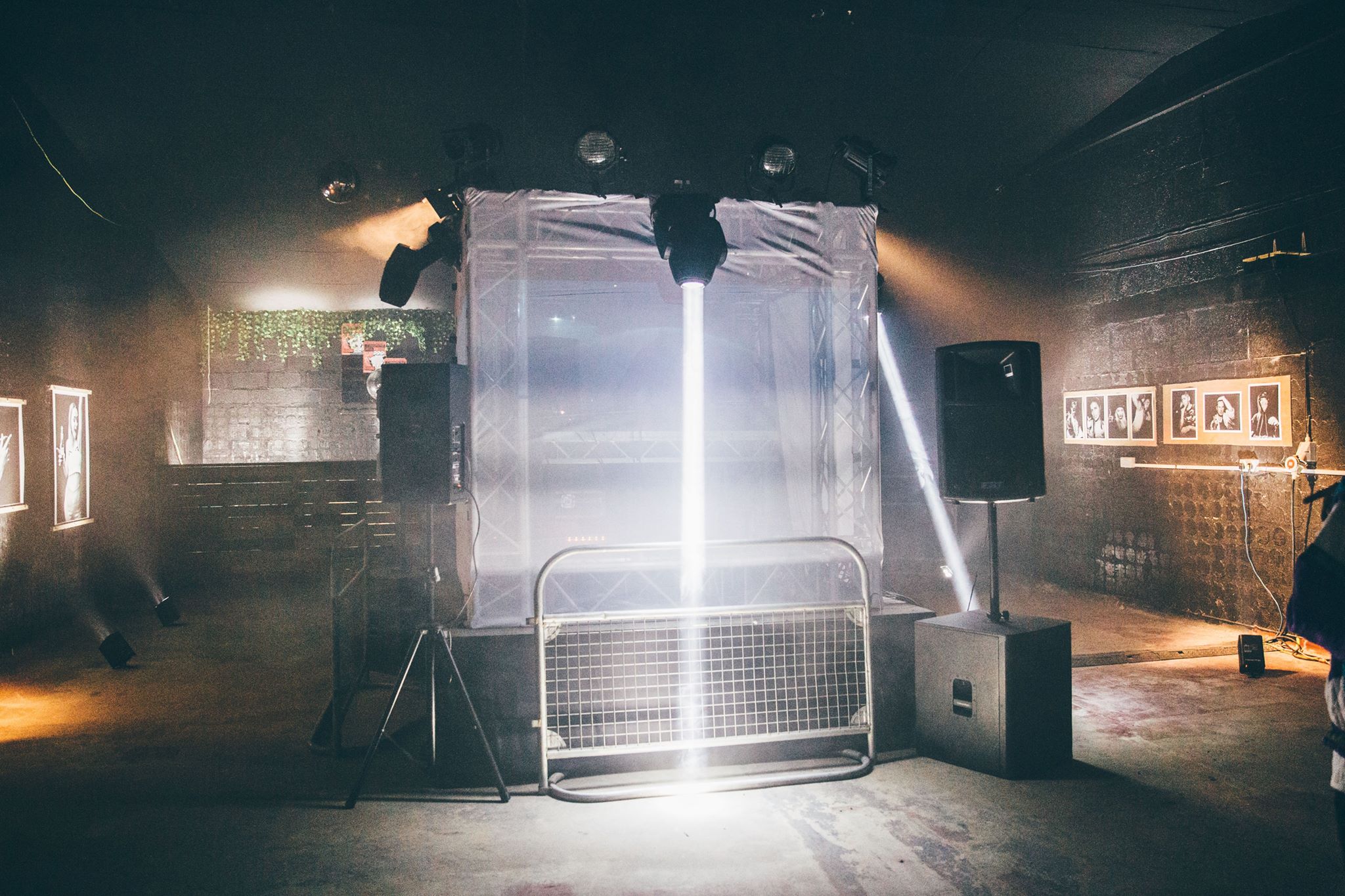 Joe added: "I wanted to take the exhibition and rave images I captured, and combine them with music, placing the viewer in the same setting," upon being interviewed following the success of his exhibition.
"My intention was to allow this to create a unique, immersive exhibition that also acted as a rave, taking inspiration from the 90s rave culture with genres like breakbeat, acid, techno and drum and bass."
Focusing primarily on the core nightlife events in the area, with a particular focus on underground and rising talents known throughout the rave communities, the exhibition was organised as a form of output for Joe to show off work from some 40 events he has shot for across the past year and a half.
Pillars was organised as an initial showcase to highlight his talent and as a starting point and template for future exhibitions to take place. Joe said: "I think it was a great success, the atmosphere was unlike any event I've experienced before. It was a social event that also gave people the freedom to let loose and have a dance, knowing that themselves as ravers are the reason the event even took place."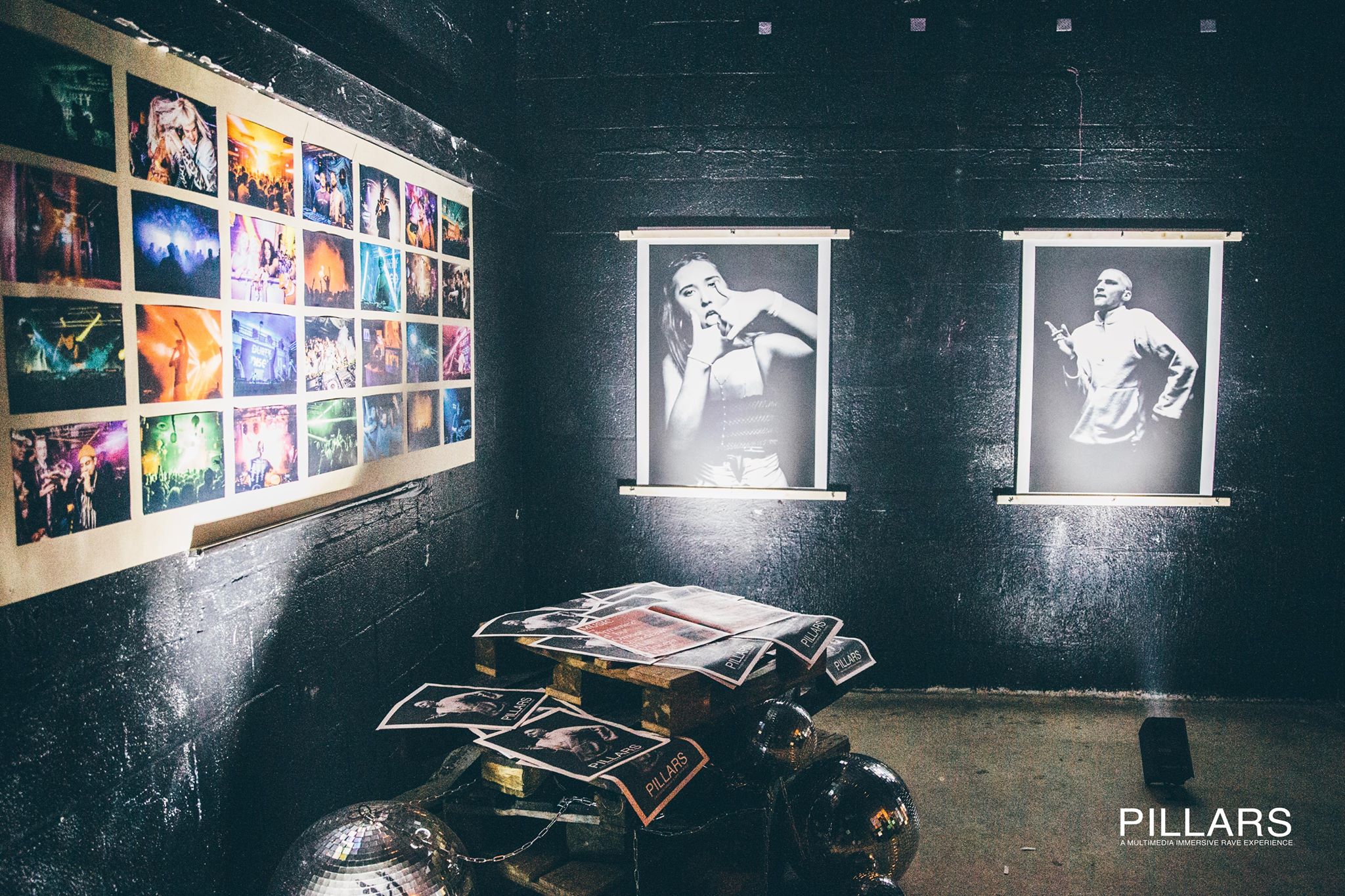 Fraser McKay aka DJ Quikdraw played alongside the likes of Vincent Vega, Omoo, RLS, Armenez and DeBu on the night. Fraser said: "Since I started mixing, I have always loved playing drum and bass. My song choice has changed drastically since then and I now tend to play a variety of sub-genres. I felt that Pillars was an ideal opportunity for me to have fun and show everyone the music that I personally enjoy listening to on a night out."
Fraser added: "The whole night was a perfect culmination of everything a rave should be. Good friends, good vibes and good music. The atmosphere of the event influenced my set heavily whilst I was playing so I decided to change my song selection midway through. It allowed me to relax and enjoy myself, hopefully as much as the people dancing in the crowd. I hope that there are more events like this in the future, that are a celebration of everything that underground music culture was and has become."