A group of Falmouth students have been invited to an International performance festival following their re-creation of the Romanian play 'Old Clown Wanted'. The event at the Sibiu festival is commencing this June and consists of more than 450 carefully selected programmes. The Void Theatre Company, which is led by a group of International students, are desperately trying to fund raise to attend the affair.
Robert Bogdanov-Schein, a founding member of the company as well as co-director and producer, speaks fondly of the production, he said: "Producing Old Clown Wanted was a great challenge for us, but it was also a pleasure all the way."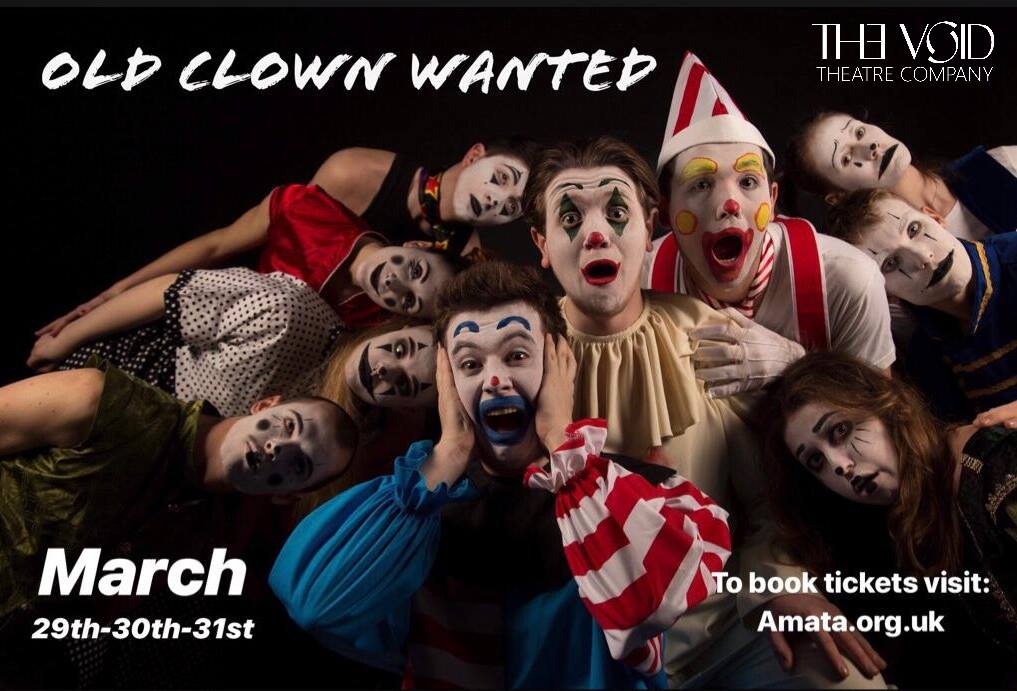 This theater group are collaborating with Ementior Dance Company to adapt the play, based on a script by a successful Romanian-French playwright. This is the first time the piece has been adapted for a UK theatre production. The Sibiu International theatre festival takes place from June 14th to the 23rd and describes itself as a platform in which to promote artistic creation of the highest quality.
The event will take place over 10 days, in 67 venues with over 65,000 people attending and the students are overwhelmed with their chance to go.
Bogdanov-Schein said that the group would be "proud" not only to present their work but to "represent AMATA (Falmouth University)"
He added: "The invitation to the Sibiu International Theater Festival is an honor for us."
The Void Theatre Company were approached by the President of the festival, Constantin Chiriac, who said that the festivals goal is to activate growth of the theatre community and strengthen cultural interactions.
The festival has agreed to cover the cost of five days accommodation for the company, including meals, airport transfers and all required equipment they need to perform. However, they are short for the rest of the funding and while appealing to the University they are hoping to raise some money from their UK performances which are £7 per full price ticket and only £5 for students.
Nathan Tabberer, a lead role in Old Clown Wanted said: "The festival in Romania is going to be a once in a lifetime opportunity."
Old Clown Wanted will commence from the 29th – 31st of March at Falmouth University's Academy of Music and Theatre Arts building.
If you would like to support The Void Theatre Company and help raise funds, tickets are available to purchase online at www.amata.ticketsolve.com.