SBR are a local collective who work in close collaboration with local evening entertainment venues throughout falmouth, whether set up in houses or caves you find them hosting a mix of underground music. SBR is made up of SOMGANG, Bando Sound and Red Van Records who regularly get together showcasing a variety of inhouse and local talent.
At an event on Budock Terrace in the beginning November, SBR played host to Seref, Edible and the residents while also unexpectedly hosting Falmouth's very own banksy towards the end of the night. A slightly less tasteful take on the recent 'Stanksy' art going round the town, the vandal sprayed one local ladies car and also the sprayed the house who hosted the party with the slogan "SOM r shit". The young lady who preferred not be named said that she "hates driving in falmouth as things like this always happen", unbelieving that someone would do that to another person's vehicle.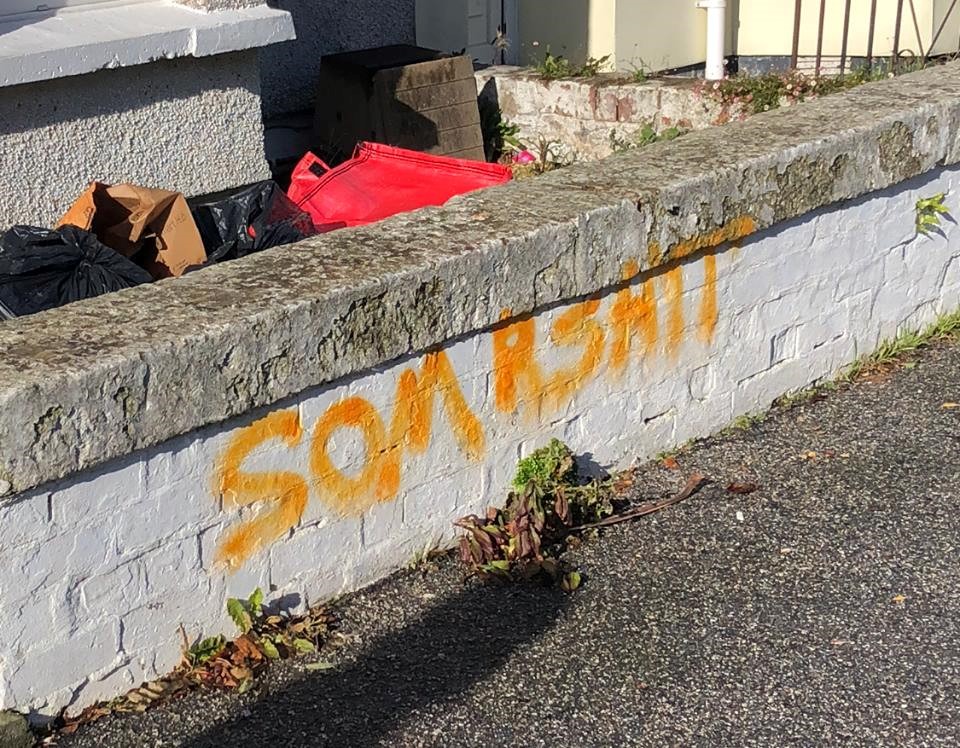 Truthfal spoke to SOMGANG Codirector, Josh Collins, who said "It came as a shock to me as i couldn't really grasp who would do it. I know some people may not like the things that we do, though none of it I would imagine would cause this as its a blatant violation of public property," the costs of the cleaning of the damage was covered by SBR who made sure it was repaired to a good level. "It just upset as it wasn't a building owned by us, we allowed to use it for the night," Collins added.  In a turn of events, SBR played the scenario to their advantage by swiftly producing a unique white t-shirt with a photo of vandalism in the center as the main design piece, an instant sell out sucess. Sold at just over cost price, the money raised by the t-shirt went toward the cleaning of the wall. SBR posted to their Facebook advertising the garm, "In celebration of this beautiful art, we're releasing a t shirt. All publicity is good publicity, right? The funds will go to a proper clean of the car involved."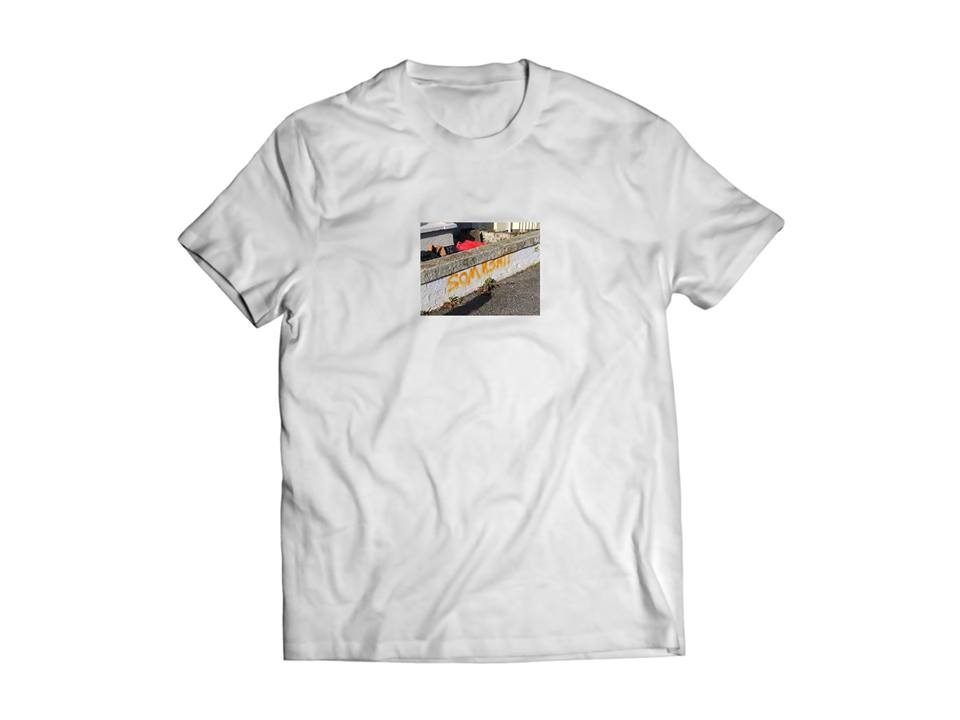 Having sold numerous t-shirts SOMGANG, CEO, Jake DeBurriate said "we managed to turn something really negative into a big positive, testament to our growing strength in the Falmouth event scene." Upon making contact with the vandal he preferred to remain nameless but said that he genuinely thought the paints were "water soluable".