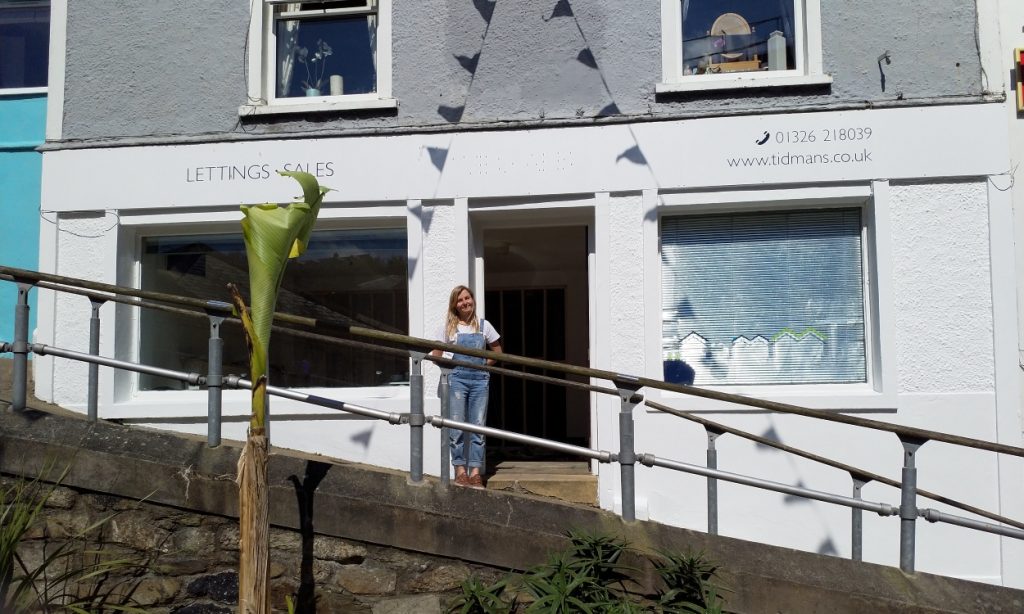 Former Falmouth University student Hannah Pearce is set to launch the Duchy's first plastic-free shop following Cornwall Council's pledge to become single-use plastic free by 2020.
Un_rap will be located on Webber Street, Falmouth and is set to follow in a similar vein to ex-Manchester United footballer Richard Eckersley's Zero Waste Shop in Totnes, Devon.
"Last summer I decided I wanted to walk Camino, a long pilgrimage walk," Pearce told TruthFal.
"It's about 500 miles, starting in the south of France and going to the north-west coast of Spain and before I went, I decided that I'd do it for a charity called Surfers Against Sewage.
"Plastics were really annoying me just generally. I was getting frustrated by it, so I did the whole walk without using any single-use plastics which was quite hard because obviously bottled water and lots of food are wrapped in plastic.
"On the walk there was such a community feel – everybody really helped each other out. Then I thought: 'how can I make this accessible to other people?' So I came up with this, going back to traditional styles and opening a shop where you don't need plastic."
The shop aims to open between the end of May and the beginning of June, mainly stocking dried foods such as organic whole grains but will also include cleaning products and toiletries. However, the shop launch is just one of many of Pearce's contributions to the community.
"It's all about building relationships and contributing to society. I go on beach cleans as well all the time, I try to go out once a week.
"I go to Porthtowan quite a lot, it's one of the worst beaches for beach cleans. If you go over there, where the waterline has to come up to, it's covered in nettles and bio-beads.
"I actually went back into school and ran a workshop with some children and they made pieces to go in the exhibition from the rubbish that I collected," added Pearce.
Plastic Free Falmouth is a volunteer-led project in the town campaigning for businesses to replace single-use plastics with more sustainable alternatives such as paper straws and compostable cutlery.
Businesses supporting the scheme include The Chainlocker, Beerwolf Books and Huddle.
Kirstie Edwards, lead co-ordinator of Plastic Free Falmouth told Truthfal: "Since the greengrocers closed a few years ago, aside from organic farm store product, we don't have the choice to buy fruits and vegetables unwrapped at competitive prices.
"It will be brilliant for Falmouth to have the option to shop waste-free for dried goods this summer – we can't wait and hope that the store will be incredibly well supported by local people."
Students such as Emma Eberhardt, president of the FXU Green Living Society, have also been heavily campaigning for plastic reduction.
"In the long-term, alternatives such as Un_rap will push supermarkets to move towards the plastic-free approach which will have a ripple on effect right into our oceans, by minimising any additional input into our already choking oceans," Eberhardt told Truthfal.