Ask any dedicated 'Baller' and they'll tell you; if you've never been to the Masked Ball, you're missing out. This isn't really up for debate.
DJs, debauchery and oh so much glitter await you at this staple on any self-respecting Cornish partyer's calendar.
Taking place across three days over the Spring Bank Holiday weekend, the Ball marks the start of festival season; a unique, intimate event nestled in a stunning location on the clifftops of Beacon Cragg, five minutes from Porthleven.
For twelve years the Masked Ball has enticed ravers and misbehavers into a warren of themed areas decked out in dazzling décor. In the past, the Ball has played host to world renowned acts such as Groove Armada, Basement Jaxx, Bonobo and The Cuban Brothers.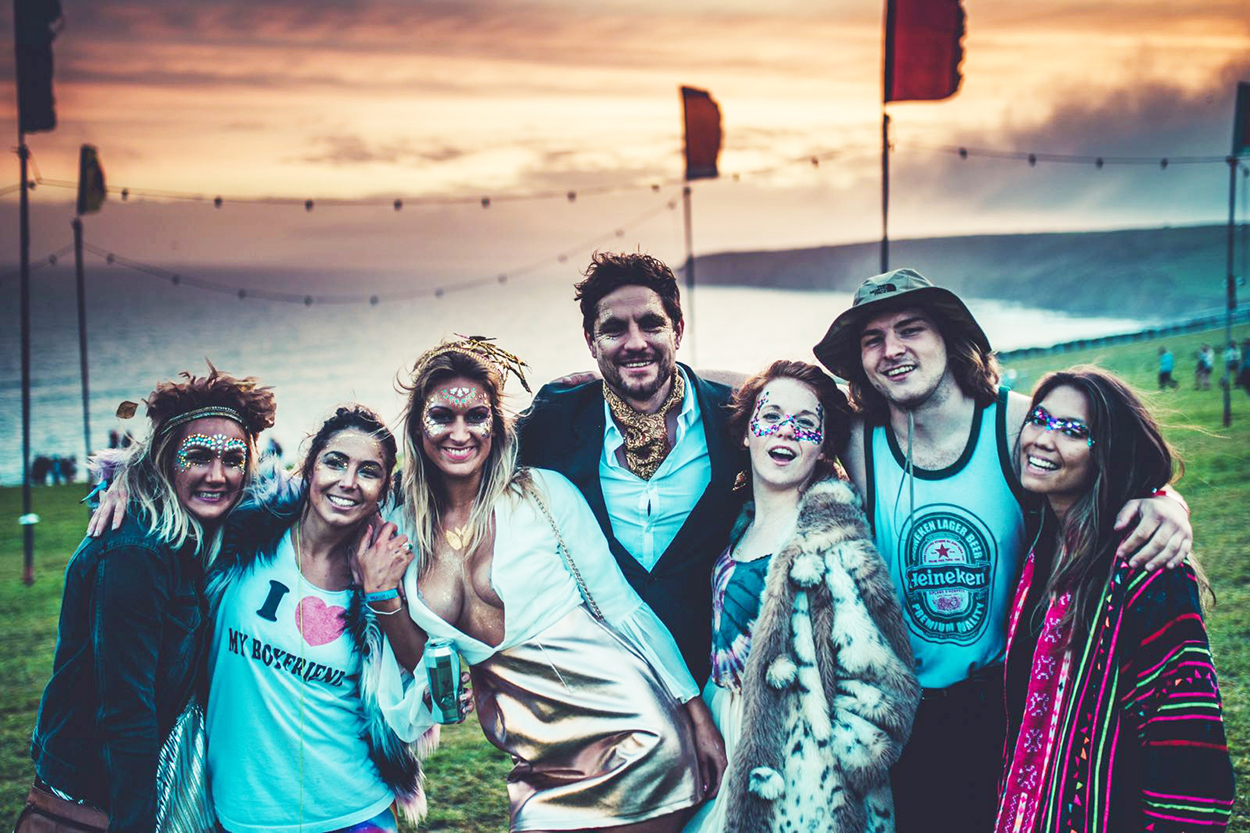 But, despite the Ball's international acclaim attracting these bill-topping artists, last year the team made the decision to bring the Ball back to its roots; a load of mates putting on a party.
Kelvin Batt, organiser of the Masked Ball explained to Truthfal; "We didn't want to go down the big names big acts route … We wanted to just make it more intimate. So, you've got smaller dancefloors, smaller, cooler acts … We're essentially a group of friends trying to put on an event and that took the fun out of it, we're not a full-time company on the Ball like most other festivals, we do a lot of other bits and bobs around Porthleven so it's too much pressure to go down that route, you know?"
"It started as just a party for friends but we knew we were creating something special"
Being a Porthlevener, a love for his home village played a large role in the decision to encourage Ballers this year to explore the picturesque fishing village. "We want to make it more like a destination festival. Porthleven is one of the most beautiful fishing villages in Cornwall you know and it's a five-minute walk, so, it just came to us 'why don't we let people walk around, go in and out of the festival as they please, and check out the surrounding coastline?'." said Kelvin.
The Masked Ball draws everyone together, it's a community driven event not only in its organisational team (the Masked Ball has established links with a number of Cornish businesses and events including Porthleven Food Festival and Boardmasters) but also the Ballers themselves.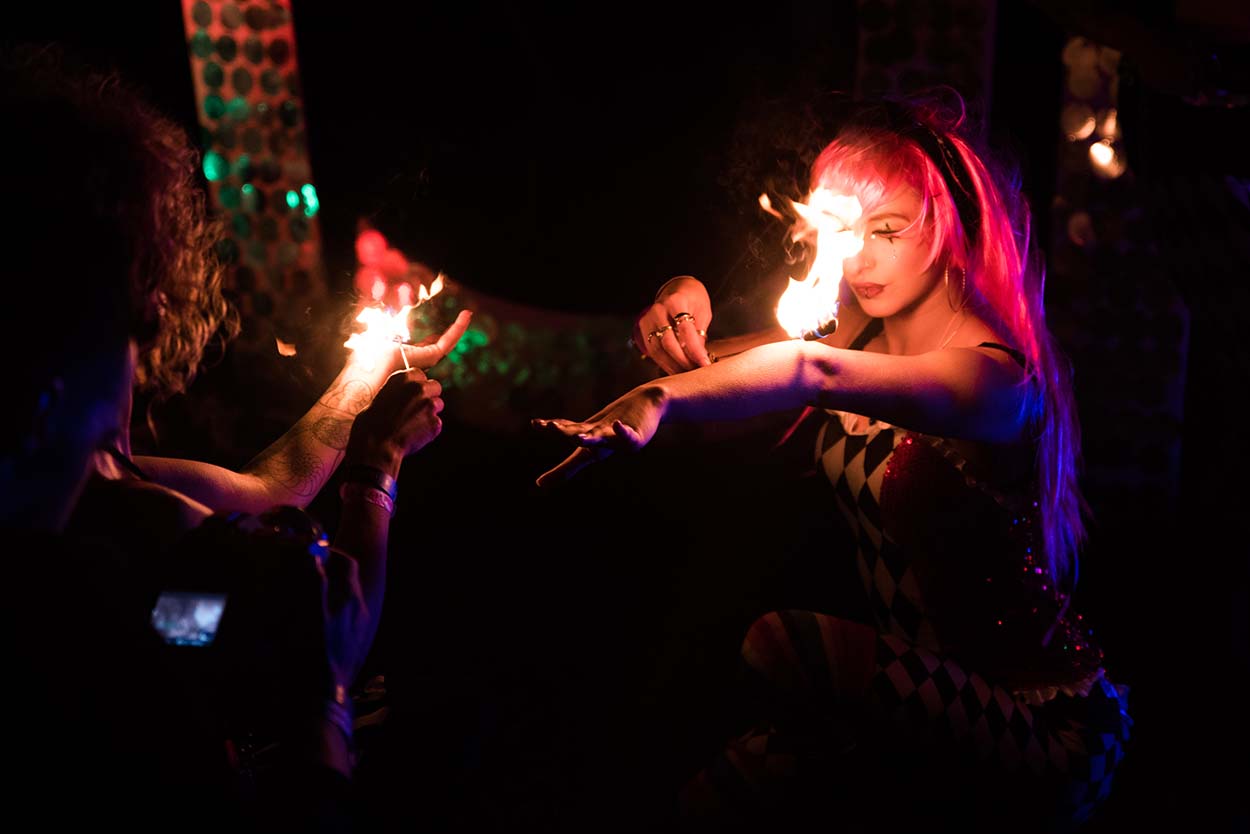 A weekend at the Ball feels like an oversized house party, no matter how lost and twisted you get in the depths of the Underworld, or any number of the twelve themed areas, you're bound to bump into someone you know. Or failing that, get adopted into the folds of one of the gangs of Ballers bounding around the clifftops. The Cornish are a welcoming bunch and their laid-back mentality of 'alright me-lover?' has poured over from the original Ballers across county lines.
As Kelvin explained; "It started as just a party for friends but we knew we were creating something special and it would eventually seep out into further afield. And what's kind of happened now is that we've got this following of like-minded people but they're spread out across the country."
There's nothing quite like the Ball and the Ballers, but as Kelvin says, that can have its drawbacks; "There's nothing like the ball! That's it. But the one down side of that is the fact that it's all our friends and its all the Cornish and you know they're going to the Ball, but Cornish being Cornish they're very slow on the uptake and very laid back so it's always very hard for us with ticket sales, they tend to be slower."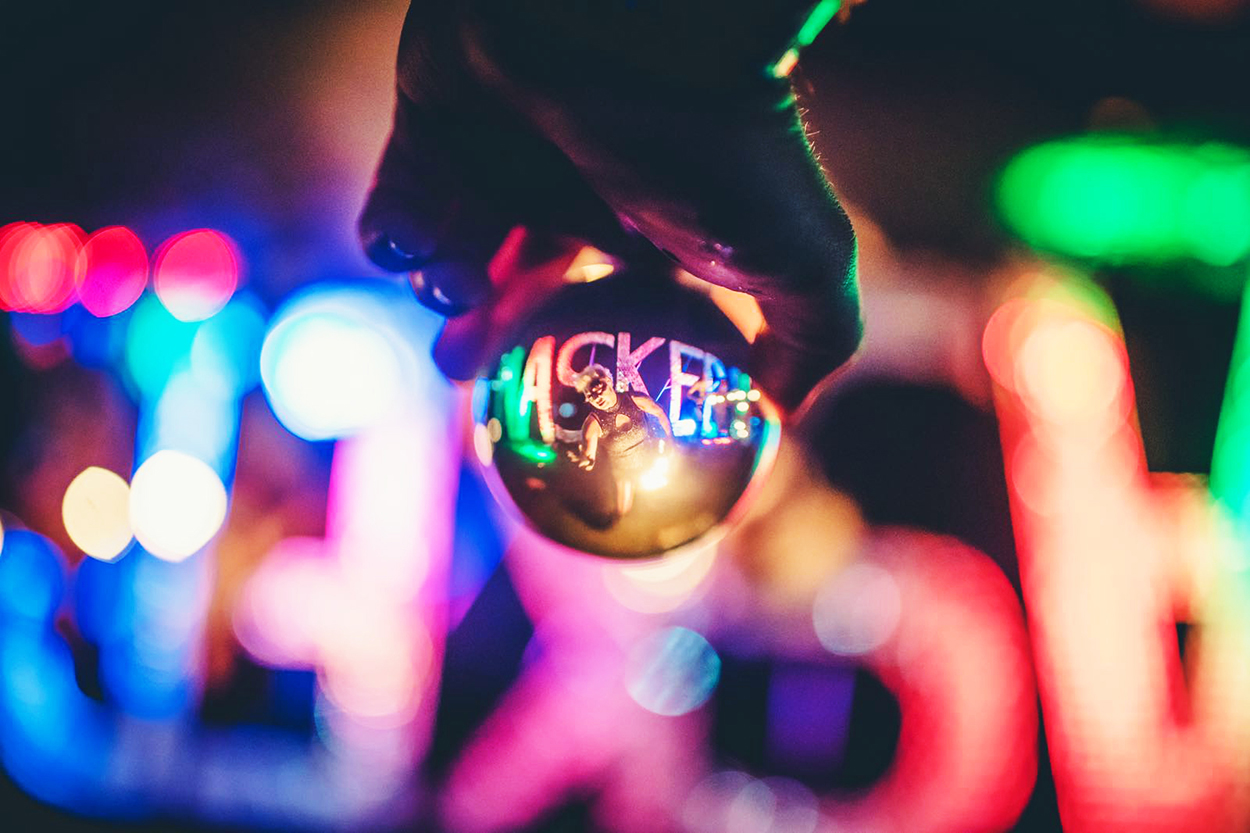 This year the Masked Ball is even more unique, having secured Cornwall's first 24-hour licence; so, Ballers can start their night earlier and end it later. As any Masked Ball devotee who has lasted till the six am tune will tell you; the feeling of being on the dance-floor as the sun rises over the Cornish clifftops, surrounded by your fellow glitter clad, loved up Ballers is unlike anything else.
The 24-hour dance-floor hopes to extend that feeling at this year's ball, as Kelvin says; "I think those morning dance-floors, if you're at a party or a rave, and you're on a dance-floor at 8 in the morning, it feels a bit special. So now we can relay that to the Ball … it's quite a niche thing to do and we're really quite proud of being able to get the licensing done. It's going to be pretty special."
With less than a month until Melvin, the giant disco skull is hoisted over the dancefloor, it's time to start gathering the sequins and digging out the sh*t-shirts because, to quote The Worlds End via Primal Scream, 'We're gonna have a good time. We're gonna have a party.'
See you on the dancefloor.