By Harry Tribe and Will Candelent
Truro City have confirmed that they will play their home matches during the 2018-19 season at Treyew Road after an agreement with developers was reached.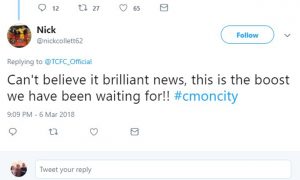 There were rumours of ground sharing with other clubs around the area but this has been put to rest with the confirmation. 
A ground share at Torquay's Plainmoor being called off has left many fans relieved saving them from facing a possible 170 mile round trip to follow their team every week.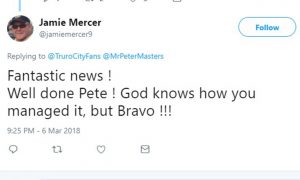 Another idea that was discussed was sharing a ground with Bodmin Town but they themselves have had more home games called off this season than the White Tigers at Treyew Road. 
"I had to prepare for all eventualities, including ground sharing with Torquay United, however after some very tough negotiations I was able to secure another season which will hopefully now see a seamless transition to the new Stadium for Cornwall," said Truro Chairman Peter Masters. 
Beyond the end of the 2018-19 season Truro City plan to move into the new Stadium for Cornwall, the stadiums proposal will go in front of the council in April. 
The proposed new Stadiu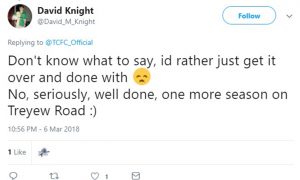 m for Cornwall plans will see Truro City share the ground with the Cornish Pirates and the local Truro and Penwith College. 
The White Tigers fan base took to twitter to express their joy at the announcement. 
@nickcollet62: "Can't believe it brilliant news, this is the boost we have been waiting for!! #cmoncity" 
@johnr196969: "Fantastic news! Let's all fans & friends of @TCFC_Official celebrate and look forward to another season at 'home'." 
WATCH: Will and Harry report from Treyew Road