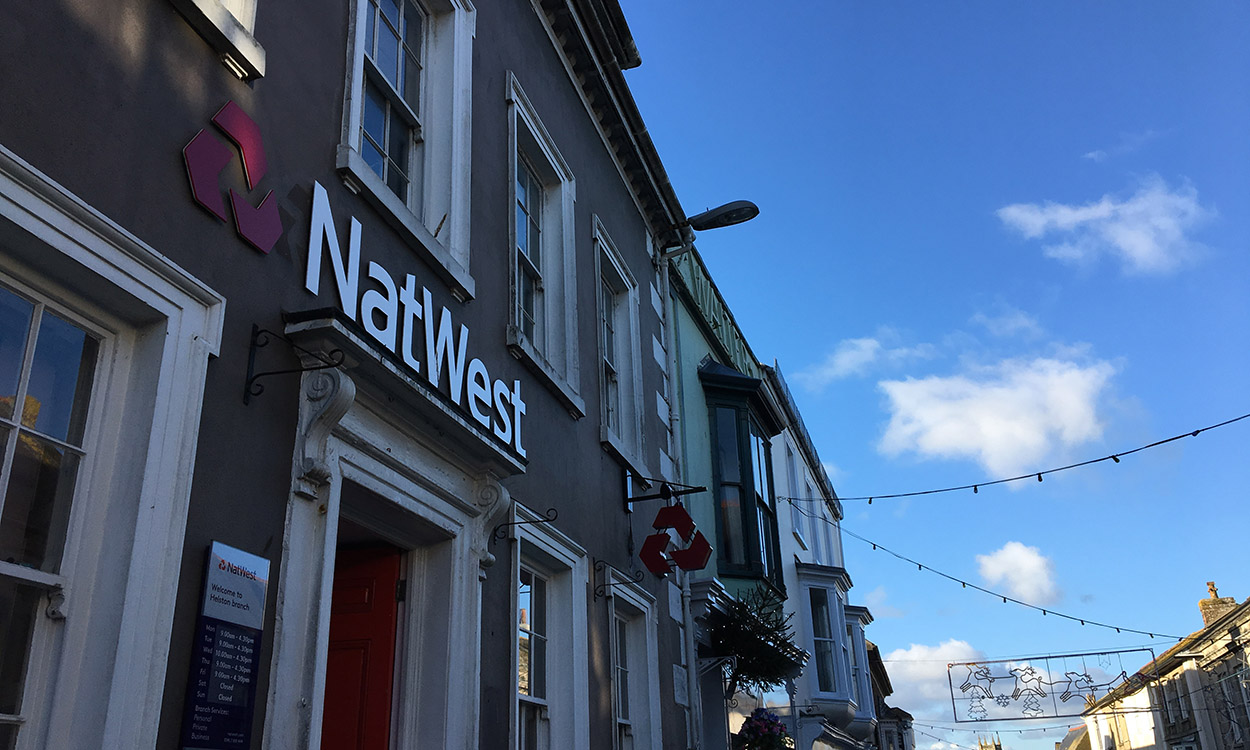 It was announced Friday that RBS and NatWest are closing 259 branches in the UK, leading to hundreds of people losing their jobs.
The NatWest branch in Helston is amongst the closures, leaving many residents concerned for the elderly generation who rely on the branch and the disintegration personal customer service.
These changes have been implemented due to the rise in internet banking, less people are going into their local branch, opting to use online services instead.
For some in Helston, this has sparked concern this marks the end of high street banking. Leah Marshall reports: