Back off his recent tour with Fare and Ronnie Cook and friends, Milo Gore has been putting in work and defining his sound since we last met.
His latest EP, Too Much Too Soon, has been tallying up plays on Spotify and is set to be his most successful project yet with it being listened to over 17,000 times on the music platform. The EP consists of two tracks, State and Towel on the Floor.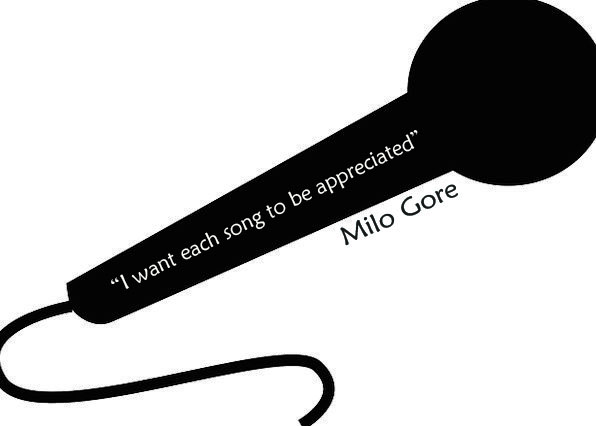 "I think it came out really well… State has really done well and I'm really happy with how it came out", said Milo, when asked about his thoughts on the new EP.
"The inspiration for the latest EP I kinda think leads on from Watch the Tide. It's definitely about relationships, mental health again, but it's just different from Watch the Tide. It's a bit more energetic I guess."
The success of his new EP has taken him across the country, playing shows in Plymouth, London and Troubadour, and has gained recognition on BBC introducing Devon and Cornwall.
"It was good fun to get in front of some new people", explained lead guitarist Kieran. "It was nice playing to some new people we had never met before and trying to put out our music to different people and demographics, and just see how other people reacted to it."
The release of the EP at The Kings Falmouth managed to generate and ignite a local crowd of 80, even though the event was held in snowy conditions that shut the university for three consecutive days.
Much more is yet to come from Gore, with the release of a collaborative project entitled Dead Dogs + Sad Songs under the name Tapes with FARE, along with Lost Boys the single set to come out in May.
"There's so many songs we haven't recorded yet", said Milo. "I think we are gonna just keep going with singles now though because singles are the way forward… I want each song to be appreciated."
Be sure to listen to Too Much Too Soon and his latest collaborative project with FARE under Tapes entitled Dead Dogs + Sad Songs on Spotify.
Tour footage by @joshubox – @somgang @red_van_records
Track: Milo Gore – State (Marble Empire Edit)