In the wake of the CSM hi-vis scandal, Truthfal's Chloe Sweet asks if lad culture needs taming.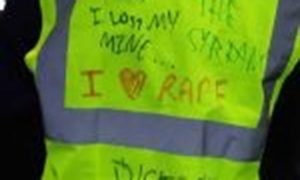 Lad culture is an inescapable trend at universities. Whether you're at the pub, in a lecture, or even in the queue at Tesco Express, you're bound to come across at least one of these self-identified 'lads'. Almost as if they're fighting it out for the alpha-male status, these guys are typically rowdy and stacked full of testosterone. Most of the time, their quips of laddish banter are completely harmless – taking the piss out of your friends is not uncommon for anybody. However, the pack mentality at the core of these 'lad' groups can at times, prove incredibly problematic.
Associated with misogyny, aggression and binge drinking, the contemporary 'lad' trend has been around since I was a teen – but it is also one that doesn't seem close to slowing down. From my own experience of going through secondary school with a 'laddish' group of friends, I found that individually, most of them were genuinely nice people. But as a group, the pressure to push the boundaries of who can be the funniest, the most outrageous, the most crude, progresses into something way past the point of being acceptable.
"We've been here for over 125 years and aren't going any time soon snowflakes."
This is surely what happened last week with CSM and their hateful high-vis jackets. I imagine if you were to approach every person involved individually, they wouldn't dare making offensive jokes that condone rape culture, anti-Semitism and xenophobia. But when stuck together, these groups possess a sense of invincibility in which they believe they can get away with almost anything.
Lad culture has become such a problem in the UK that the NUS even decided to call a summit to address it. After some research, they found that there were a number of "worrying accounts" from female students who felt as though this laddish behaviour was harming their educational experiences and their lives generally.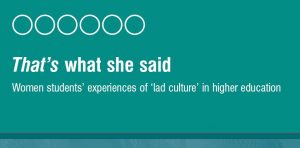 In their report, That's What She Said, the NUS said that many of their participants were a victim of misogynist jokes and "banter" within their friendship groups, and "pressures to engage in profuse sexual relationships which made it difficult to maintain and establish commitments."
There were also reports from these participants of sexual harassment, molestation, and accounts of sexual violence.
British lad culture has now earned itself such a bad reputation that it is now often compared to American college fraternities, which are widely known for being misogynistic and for their history of sexual assault – where one in five women on university campuses are victim of some form of excuse abuse.
So, to anybody involved with CSM's antics who might be reading, do you really want your actions to be compared to those of an American frat boy? I didn't think so.
 "Any Falmouth (sic) students that can't handle a bit of CSM banter need to grow up." 
I'm not saying that lad culture in the UK is as destructive as fraternities are, but if we don't put pressure on institutions to crack down on this harmful behaviour, it could very easily get to a similar point.
The potentially only good thing about this CSM situation is that because of its national news coverage, these offensive actions are no longer going unnoticed. Forcing Exeter University to take action against those involved, it sets an example to others, not just those living in Falmouth, that you are not always invincible. As something that has been swept under for the rug for a long time, in honesty, it's about time that consequences are dished out.