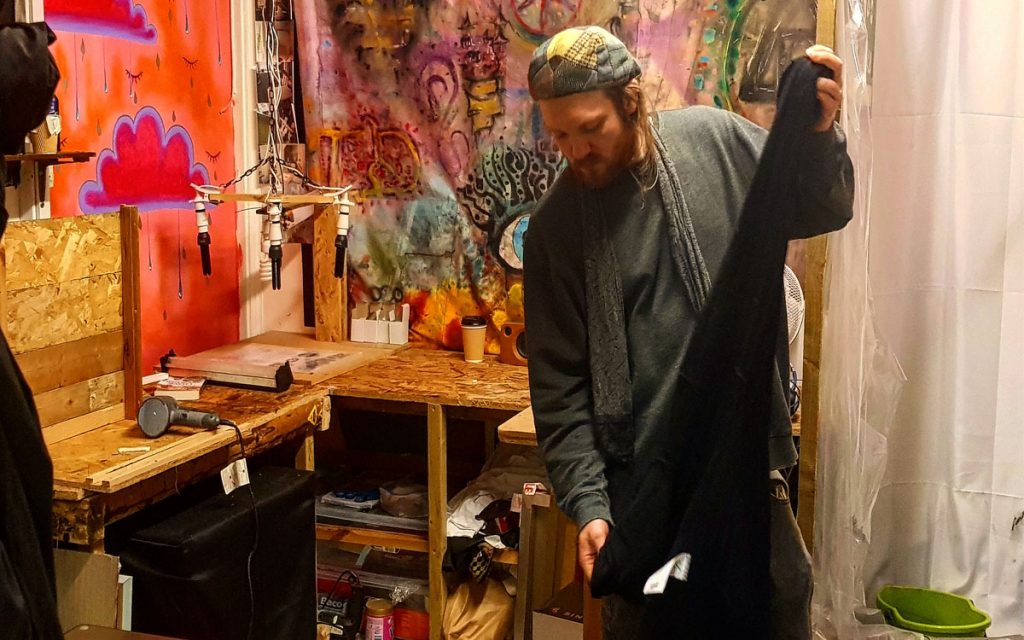 Over the past weekend there has been no shortage of creative events here in Falmouth.
Liam Shiner of the Ex-ist Project held a performance at the AMATA on Friday, packed full of local upcoming talent, including the likes of Penelope Isles, Milo Gore and Morish Idols.
On the Saturday, SOMGANG's Jake deBuriatte and Bloc Magazine's Kit Swann put on their first ever selfhood art exhibition, which generated a great turn out and showcased the works of some of Falmouth's most talented creatives.
Later that day, Liam Shiner put on the Killigrew Presents event with a very first all female line up. The gig had an amazing turn out and really great vibe.
Liam says that he is planning on putting on many more events like the one this weekend, sticking with female line ups with the aim of trying the push the female music scene her in Falmouth and give it the platform to do so.
Mind Garden's James Morgan has been busy working on his brand and his new screen printing studio located at @twokingsvintage on Falmouth high street. Morgan tells me that he is hoping to set up screen printing workshops in the near future to teach others how to make their own cloths and even their own brand.
Listen below to find out more: