For most students, their journey back to campus involves a long car journey squished in with all of their stuff, but for Ben Porter his journey involved a 530 mile solo cycle.
The 3rd year Exeter student decided to make the long journey to Penryn to raise money for the Curlew, a species of bird native to the UK which has experienced a drastic drop in numbers.
In an exclusive interview with TruthFal, Ben talked about his thinking behind the journey: "I saw some friends who were doing fundraising things like 500 mile walks and it got me thinking that I could link the expedition with fundraising for a charity or something like that and then came up with the idea of raising money for the Curlew bird.
"They fly in the UK but their population is dropping so I thought I could cycle back to uni and fund-raise along the way but I'm not sure of the exact moment that I thought of the challenge."
Ben set up a JustGiving page promoting his cycle and has so far managed to raise £2,334 and is still collecting donations.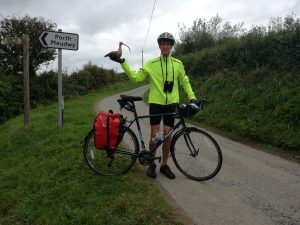 He set out on the 10 day trip on September 10th covering 50-60 miles a day starting in Aberdaron and finishing in Land's End.
Ben explained the difficulties he faced during his journey: "I was staying in hostels I had to book them out beforehand so I was fixed in the dates I was going to use so I didn't have much leeway in terms of the weather so when I set off on the September 10th it was thunder ahead and it was fine for the first half of the day and then it started raining and didn't really stop so the first two days I don't think my feet dried out at all."
After completing the massive journey there was just one issue he still had to deal with, how to get his stuff. He said: "That part of the story hasn't quite drawn to a close yet, my mum is coming down next week and we have a camper van that we own and she's coming down with the rest of my stuff.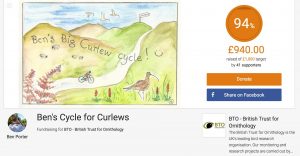 "So yeah I brought as much as I could but it was the sort of knowledge that mum would be coming down at some point with the rest of kit, maybe a bit disappointing that I didn't bring all my uni gear on the bike with me."
Ben plans on doing another cycle of this length in the future but will camp instead of using hostels to make his plans more open.